Determination is Key in Setting and Achieving Goals in One's Life and Career

Business professionals, healthcare providers, and college athletes have all made appearances on #WinTheDay with Wasson to showcase their determination. One guest Chase Wasson hasn't welcomed on the show before is an NFL wide receiver and Olympic Bobsledder, until now. Johnny Quinn is a name people may know. Whether from his days as an NFL football player with the Philadelphia Eagles and Green Bay Packers, or as a member of the 2014 Winter Olympics U.S. 4-man bobsleigh team, or from one of his many speaking engagements, Johnny Quinn's background creates many facets of this inspirational leader.
Chase Wasson got the chance to sit down with Quinn one-on-one to get a first-hand taste of his "win the day" attitude, and Quinn did not disappoint. What did Quinn reveal about his "wind the day" attitude?
Rising to the level of professional football and Olympic athletes doesn't happen overnight, and it doesn't happen by accident. It takes tremendous determination, brain training, and overcoming challenges to make it to the pinnacle of sports. Quinn shared some of that journey with Wasson.
"If you can believe it, you can achieve it," Quinn shared his mother's favorite motto. "I remember as a young athlete, I wanted to go pro, but I didn't know in what. So, my parents put me in all the sports. And then I gravitated toward football. At a young age, I started watching many videos on Jerry Rice. I thought, at that age, if you make it to the NFL, you're a very good football player, until I watched Jerry Rice. Because I would watch his offseason training, his interviews, and there would be other NFL athletes who would go train with Jerry Rice, and they would say, my goodness, I couldn't keep up with him."
During Wasson and Quinn's inspiring conversation, the two discuss…
● Living life with a forward focus
● Unlocking the '"it" factor to transform oneself into success
● Dreaming big but using determination to achieve bigger
"I remember getting to the Olympic training center, and here I am, I'm in a new arena, but it's the same formula," Quinn said. "I'm going to go observe the gold medal winners. I'm going to observe the Olympians who were Olympians in 2010, 2006, and 2002, who've already been to the Olympic games, and what will I do? I'm going to watch their habits. I want to know what time of day they're lifting. I want to see what styles of lifts; I meant to watch them in the Olympic cafeteria. What are they adding to their plate; what are they passing? I'm doing the same thing I did in football, in a new career that living in Texas, I had no background in."
About Johnny
Johnny Quinn is an Olympic bobsledder, a highly sought-after speaker for businesses and organizations of all sizes, and the author of Push: Breaking Through the Barriers. Known for thought-provoking and action-packed content, Quinn is a trusted voice on resilience and change management. Some of Quin's many appearances include ABC, BBC, CNN, ESPN, FOX, TIME, USA Today, and The Wall Street Journal. Quinn speaks on some of the world's big stages, such as Toyota, Chick-fil-A, Cisco, Wells Fargo, Southwest Airlines, Zillow, Caterpillar, Verizon, and Lockheed Martin. He delivers keynotes, breakout sessions, workshops, training, etc. Each message is handcrafted for the specific audience and is available in person and virtually. Quinn can also accommodate half-day, full-day, and multi-day conferences.
Recent Posts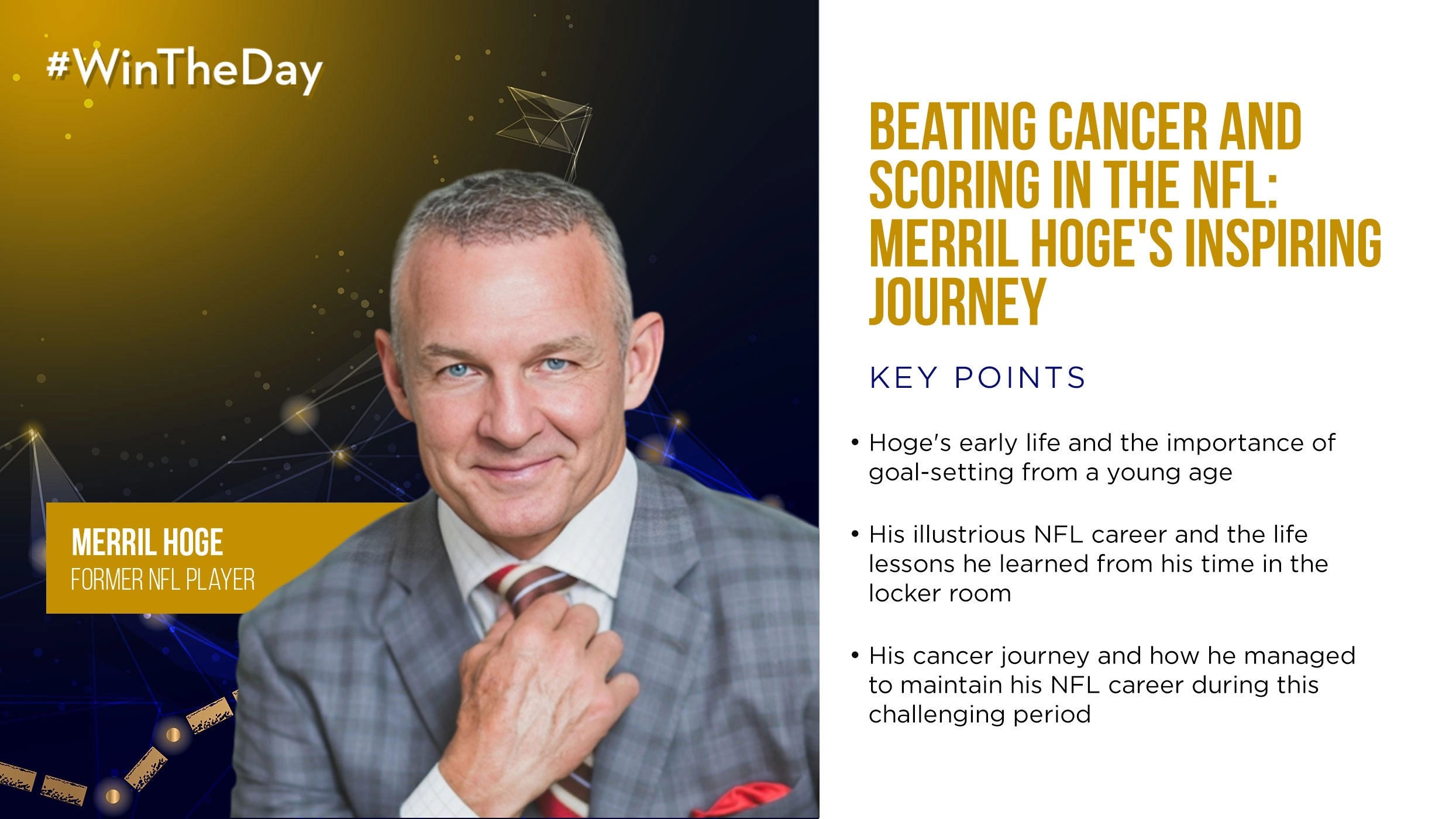 Overcoming Cancer and Scoring in the NFL: An Inspiring Journey
Business Services - Jun 14, 2023
In a world where tales of overcoming adversity often take center stage, few are as inspiring as that of former NFL player Merril Hoge. His story highlights a unique intersection between battling cancer and maintaining a successful career in one of the most competitive professional sports out there.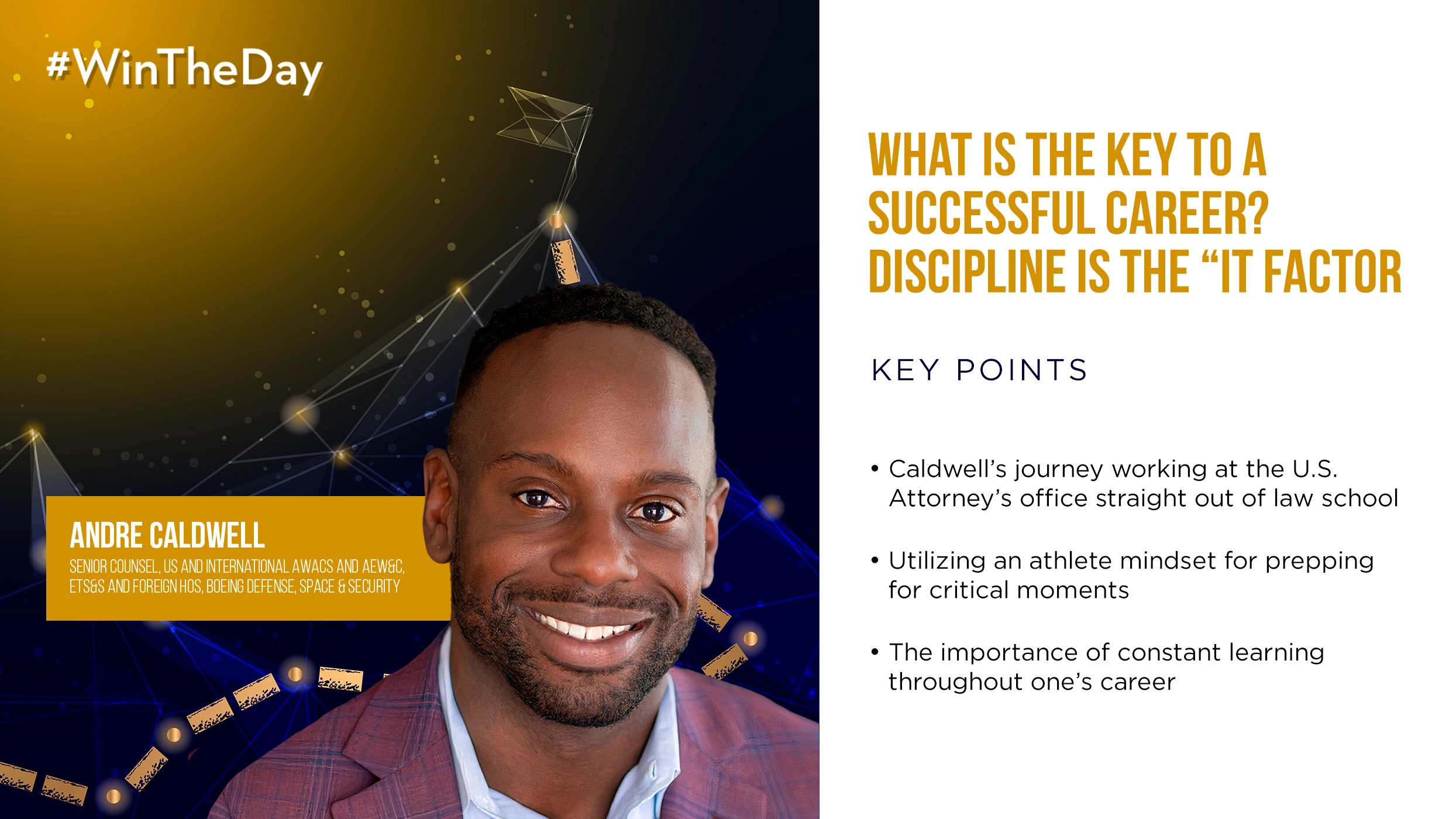 What is the Key to a Successful Career? Discipline is the "It Factor."
Business Services - May 17, 2023
Entrepreneurs and innovators crave the it factor, and businesses and industries desire it more. The secret sauce allows an individual to see the potential in the overlooked, turn a risk into a reward, and innovate where stagnation exists.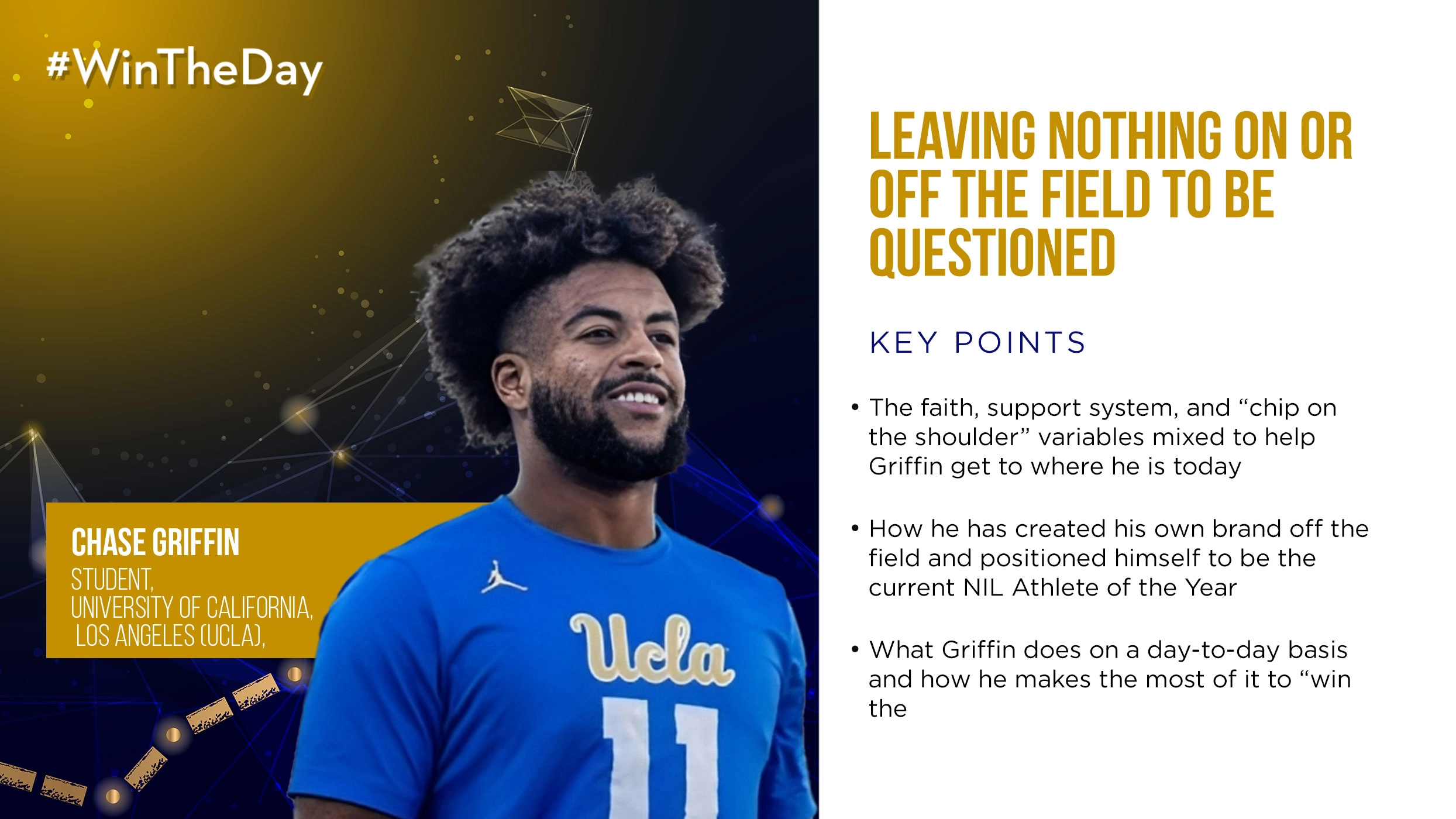 Leaving Nothing on or off the Field to Be Questioned: Chase Griffin Nil Athlete of the Year Talks About Building His Personal Brand
Business Services - Apr 26, 2023
Your personal brand is a promise to your clientsa promise of quality, consistency, competency, and reliability, stated Jason Hartman, a high-profile investor. That seems to hold true not only in business but in morals, athletics, and who someone is as a person.
Register to MarketScale.com for Chase Wasson episodes, events, and more.