How Improving Door Security Can Help Protect Schools
With every school shooting that occurs within the United States questions around security arise. How do we, as a society, protect our children when they are at school? How do we ensure that in an active shooter situation, they are safe? The June 2022 active shooter school events in Uvalde, Texas, and Duncanville, Texas raised more questions and have school leaders once again thinking about how to fortify campuses to protect life.
"One of the things we can really touch on and something that is starting to come out of the Uvalde shooting is the use of additional door locks or door barricades. Meaning, a secondary device beyond the door lock that is maybe installed on the door to prevent the door from being opened or to prevent entry," said Adam Coughran, President at Safe Kids Inc.
But why are door locks and barricades at top of mind? It's because a malfunctioning door lock is how the gunman entered Robb Elementary School in Uvalde, TX. So, the conversation is shifting from should we have more door locks to how can we effectively utilize them to keep people safe. There are many different types of locks and barricades available such as devices that drop into the ground, sleeves that go over the door lock return, and devices that go around the door handle.
There are automatic locks and even remote locking applications that provide increased control and convenience. Finding the right solution is only one step in upgrading a school's security plan. However, as noted in the Final Report of the Sandy Hook Commission published on March 6, 2015, recommended that all classroom doors have the ability to be locked from inside the classroom.
"The Commission cannot emphasize enough the importance of this recommendation. The testimony and other evidence presented to the Commission reveals that there has never been an event in which an active shooter breached a locked classroom door" stated the report.
Coughran also notes that the present conversation is not around the effectiveness of these devices as they are very effective. Rather it's about how to ensure that doors can be breached from the outside when someone legitimately needs to make entry into a room such as emergency responders. And they must also be fire and building code compliant per local regulations so that egress can be safely made in an emergency such as a fire.
"How can these devices be defected from the outside by either law enforcement or a facilities director? Essentially, this lock has been used for a nefarious reason. So, whether it's a student in the classroom who's trying to lock himself or herself in for whatever reason. Perhaps an armed intruder that gets into a classroom and now wants to turn the scenario into a barricaded suspect situation as opposed to an active shooter situation," explained Coughran.
The U.S. Cybersecurity and Infrastructure Security Agency confirms the importance of this noting that schools that keep exterior doors locked when not monitored or put automatic locks on classroom doors for example need to ensure emergency responders are able to get when they need to. It highlights the importance of accessibility as part of a school's comprehensive security plan.
There are many ways to ensure emergency responders can gain access to classrooms including providing keys to law enforcement, having multiple staff members able to provide keys in an emergency, and go bags or crisis bags located throughout a school's campus. Whichever method is chosen, schools will need to work with law enforcement to ensure everyone is on the same page when it comes to gaining access to locked rooms. This will help schools protect students, staff, and visitors in any emergency.
Recent Posts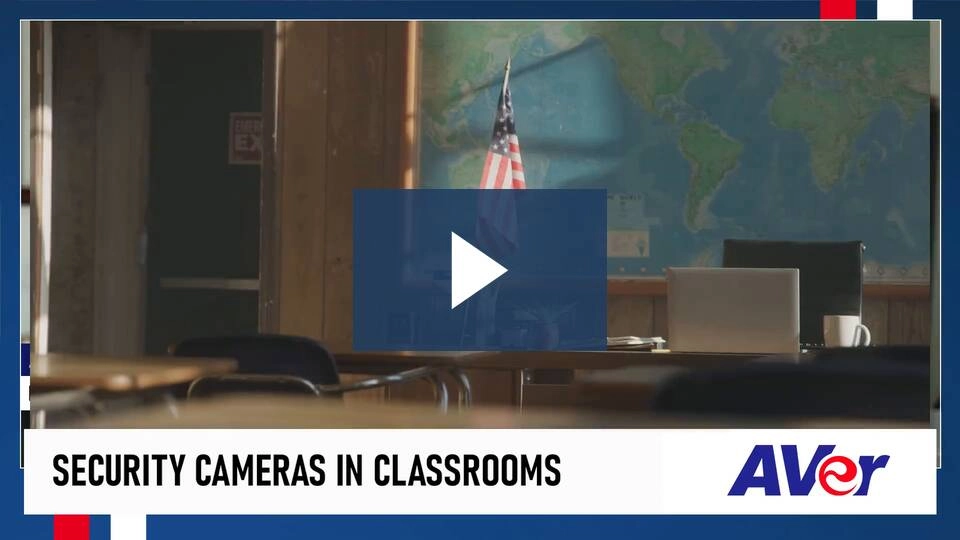 Security Cameras in Classrooms: Adam Coughran, Safe Kids Inc., President
Articles - Aug 16, 2023
In this video presented by AVer, Adam Coughran, President at Safe Kids, Inc., discusses the importance of security cameras in classrooms, a topic often overlooked in favor of more public areas within schools.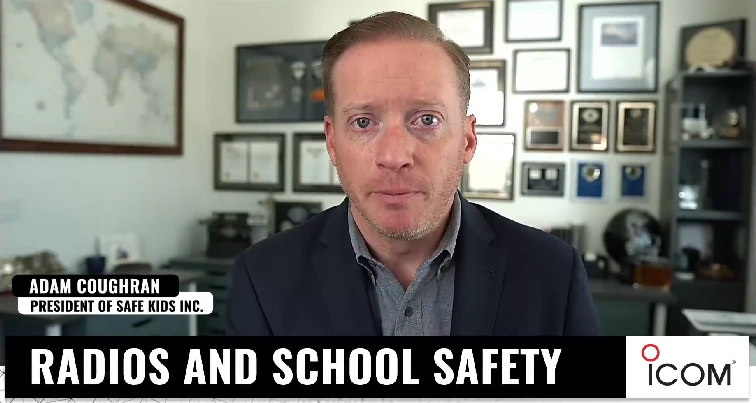 Radios and School Safety: Are Walkie Talkies a True Safety Net?
Articles - Jul 27, 2023
In today's rapidly changing educational environment, swift and efficient communication has never been more crucial. From active shooter scenarios to medical emergencies or even mundane issues like trespassing, the ability to relay information in real-time can significantly alter outcomes.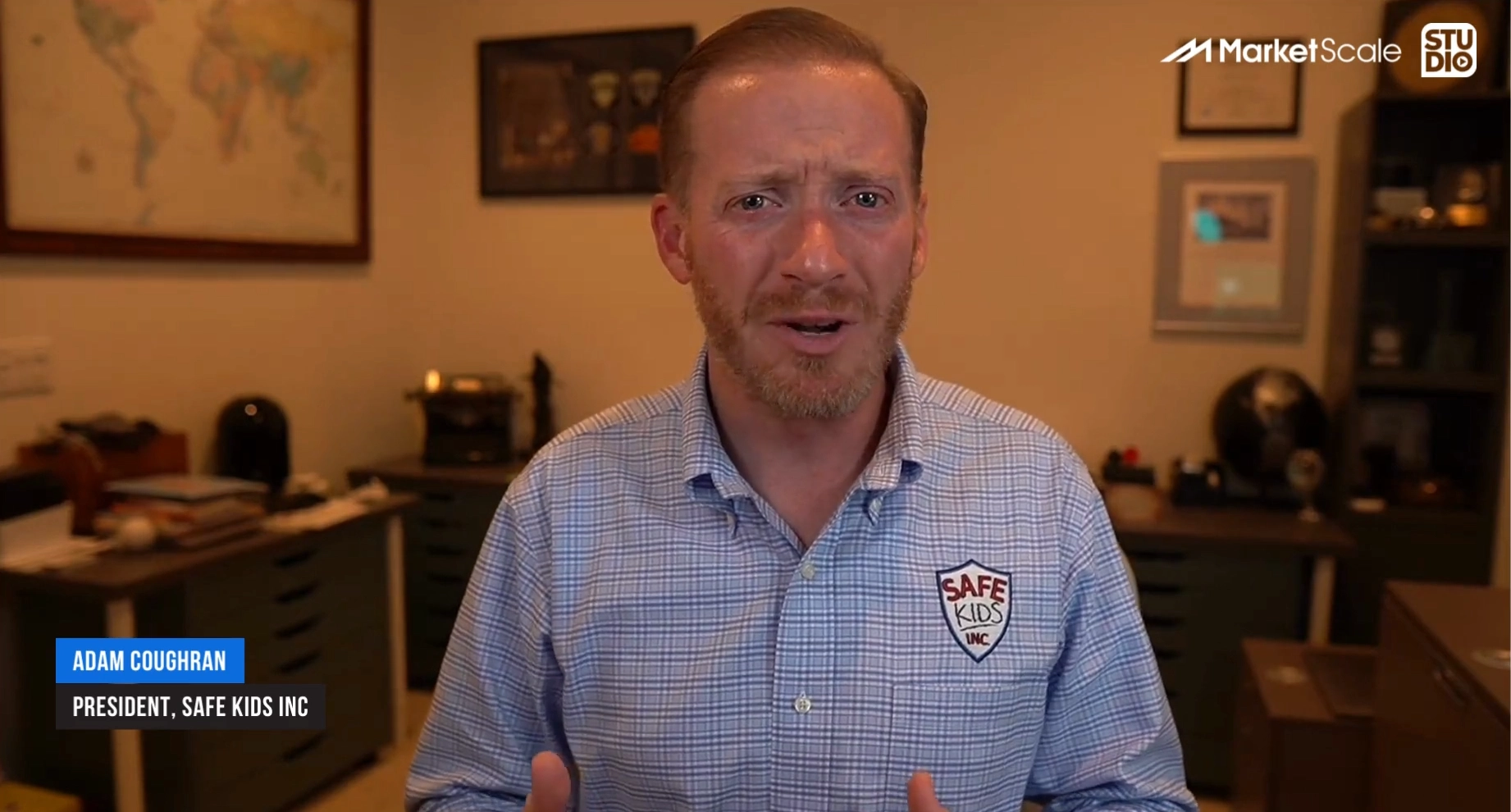 White House Ramps Up School Nutrition With Added 50 Million in Grant Funding
Articles - Nov 11, 2022
Adam Coughran, President of@safekidsinc, breaks down why the White Houses $50M in grant funding is so essential for education and better learning outcomes. The latest in a string of funding efforts by the White House, it is hoped that students will have greater access to healthier and more locally sourced produce despite the pinch of rising costs.
Register to MarketScale.com for Adam Coughran episodes, events, and more.