The Rugged Edge Live Event
Dustin Seetoo
Director of Product Marketing at Premio Inc.
Dustin is an avid technology advocate for enterprise businesses and specializes in crafting product marketing campaigns for industries focused in the hardware engineering, manufacturing, and deployment of industrial Internet of Things (IIoT) devices, and x86 embedded and edge computing solutions. He is currently the Director of Product Marketing at Premio Inc, a global solutions provider dedicated to the engineering and deployment of computing technology from the edge to the cloud. For over 30 years, Premio Inc. has built a reputation for world-class computer engineering and scalable manufacturing in the USA for our industrial-grade computers. When he isn't spearheading product marketing campaigns, he enjoys being outdoors by actively surfing, snowboarding, and hiking all throughout Los Angeles, CA.
Peter Hsu
Product Manager, Solutions Architect at Premio
Peter Hsu is a Product Manager/Solutions Architect for the Premio server group. He has worked with server products for over 10 years, helping clients with custom server designs. In his role as a Product Manager/Solutions Architect at Premio, Peter has developed an expertise in designing and developing high-performance/high-density OEM/ODM server solutions to assist customers in creating a competitive edge for their products.
Calvin Chen
Sustaining Manager at Premio
Calvin Chen is the Sustaining Manager at Premio. His primary role is to oversee and coordinate all technical changes occurring in manufacturing operations. He has been with the company for over 20 years. Prior to being the Sustaining Manager, Calvin was the Embedded Product Manager, responsible for releasing the company's embedded products into sales and manufacturing.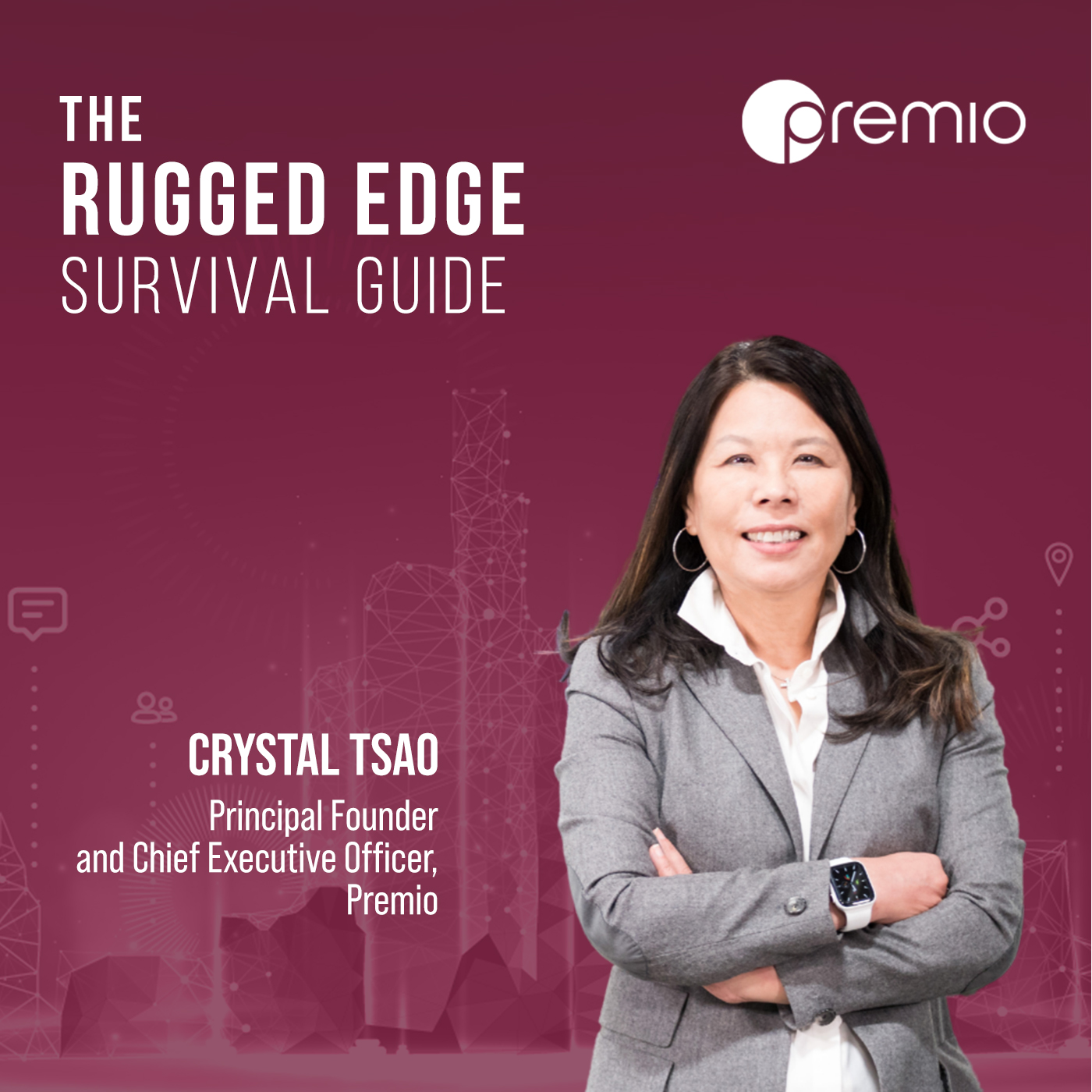 Crystal Tsao
Principal Founder and Chief Executive Officer for Premio Inc.
Crystal is the principal founder and Chief Executive Officer for Premio Inc in Los Angeles, California. For over 30 years, her business leadership and strategic vision have fostered a global engineering culture and a scalable manufacturing foundation for Premio's portfolio of Embedded IoT Computers, Rugged Edge Computers, HMI Displays, and HPC Storage Servers. She takes pride in Premio's heritage for enterprise computing solutions that empower partners to achieve long-term results in their platforms and applications across the world.
Robert Lu
Director of Technical Operations at Premio
Robert Lu is the director of technical operations at Premio. Working at Premio for over twenty years, he is the technical lead for new product development projects starting from product inception, prototyping, design validations, through NPI process to final product commercialization, including EVT, DVT, PVT validations, FAI inspection, pilot production, mass production readiness review, to first commercial shipment. Through detailed project planning, resource allocations, collaborations, and executions within a cross-functional project team setting, he is responsible for new product/project milestones and deliverables are met to meet customer's time-to-market needs.