Register to MarketScale.com for Amritanshu Pandey episodes, events, and more.
Recent Posts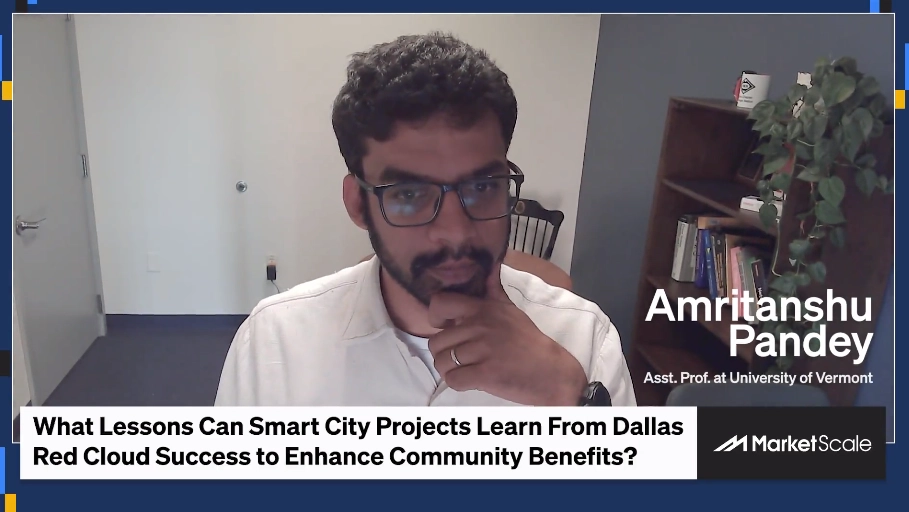 From Streetlights to Buildings: Using Smart City Technologies in Decarbonizing Urban Spaces
Amritanshu Pandey - August 28, 2023
In the heart of Dallas, a neighborhood previously facing challenges has blossomed into a shining example of the potential of smart city technologies transforming a community. By integrating AI-enabled cameras on streetlights, widespread Wi-Fi, and many other technological advancements, the city has witnessed a dramatic reduction in crime and a surge in the quality of life.
Read more