Register to MarketScale.com for Frank Padikkala episodes, events, and more.
Recent Posts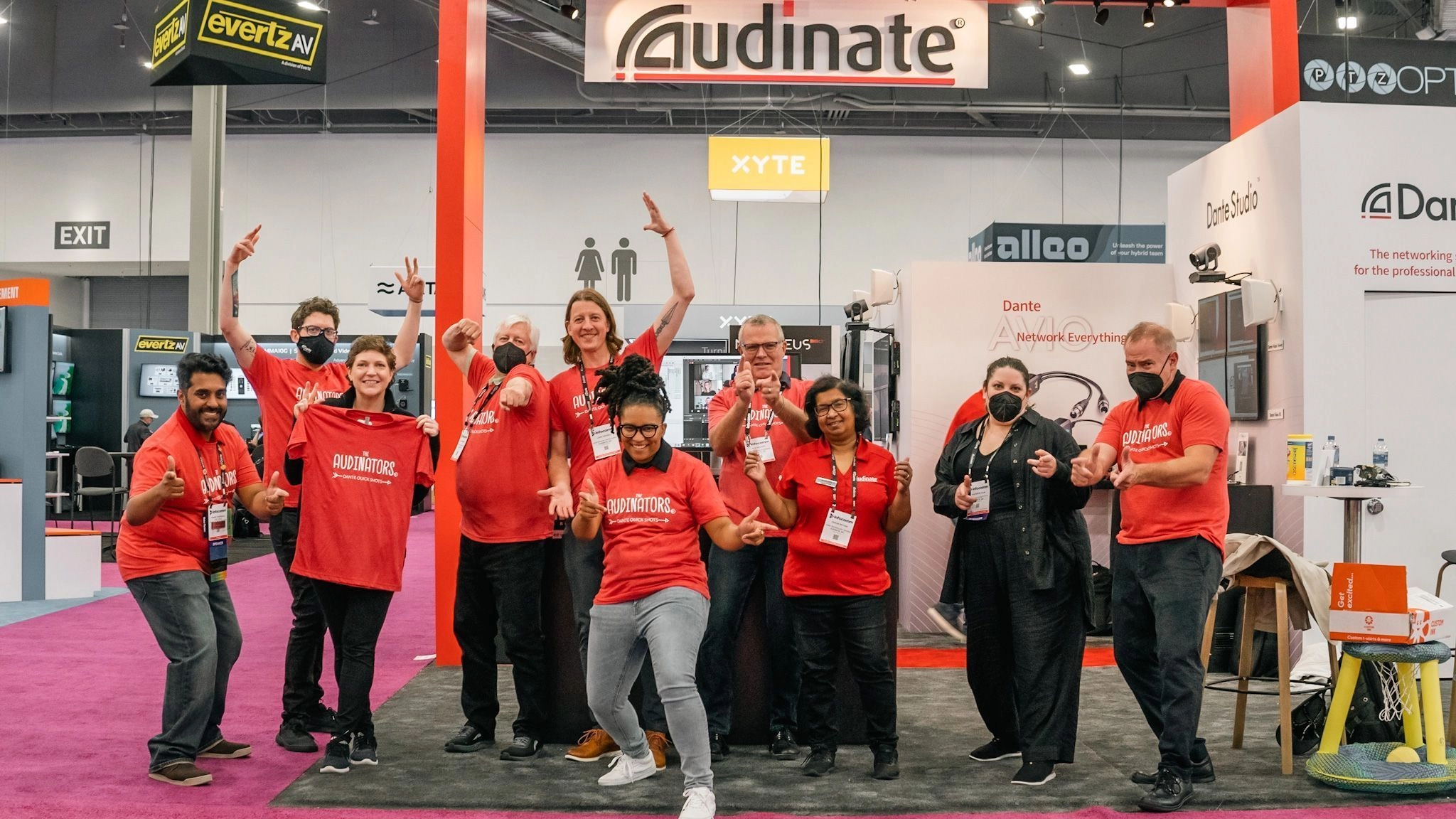 1st Year Anniversary Audinate
Frank Padikkala -
Well #AVTweeps look at that! Today's my 1 year anniversary at Audinate - What an amazing ride its been and it does help to be part of a stellar team. With the holiday season here, I cant help but reflect and be grateful for an amazing 2022. Lots of successes and wins! I want to thank my fellow #Audinators Alesia, Bernie and Luke! You are family to me! We have been together on this journey and Im eternally grateful to be around you brilliant, cool people! Building a team thats cohesive and communicative is not an easy task and for that I'd like to thank Corey! Also shout out to all my Solutions Team fam: Julian, Carl, Lucas, Jochen, Andy and Toshiki! Some of the best minds in the industry! #DanteSpokenHere #ProAV #Cybersecurity #IT #Networking #Diversity #DEI #DEIB
Read more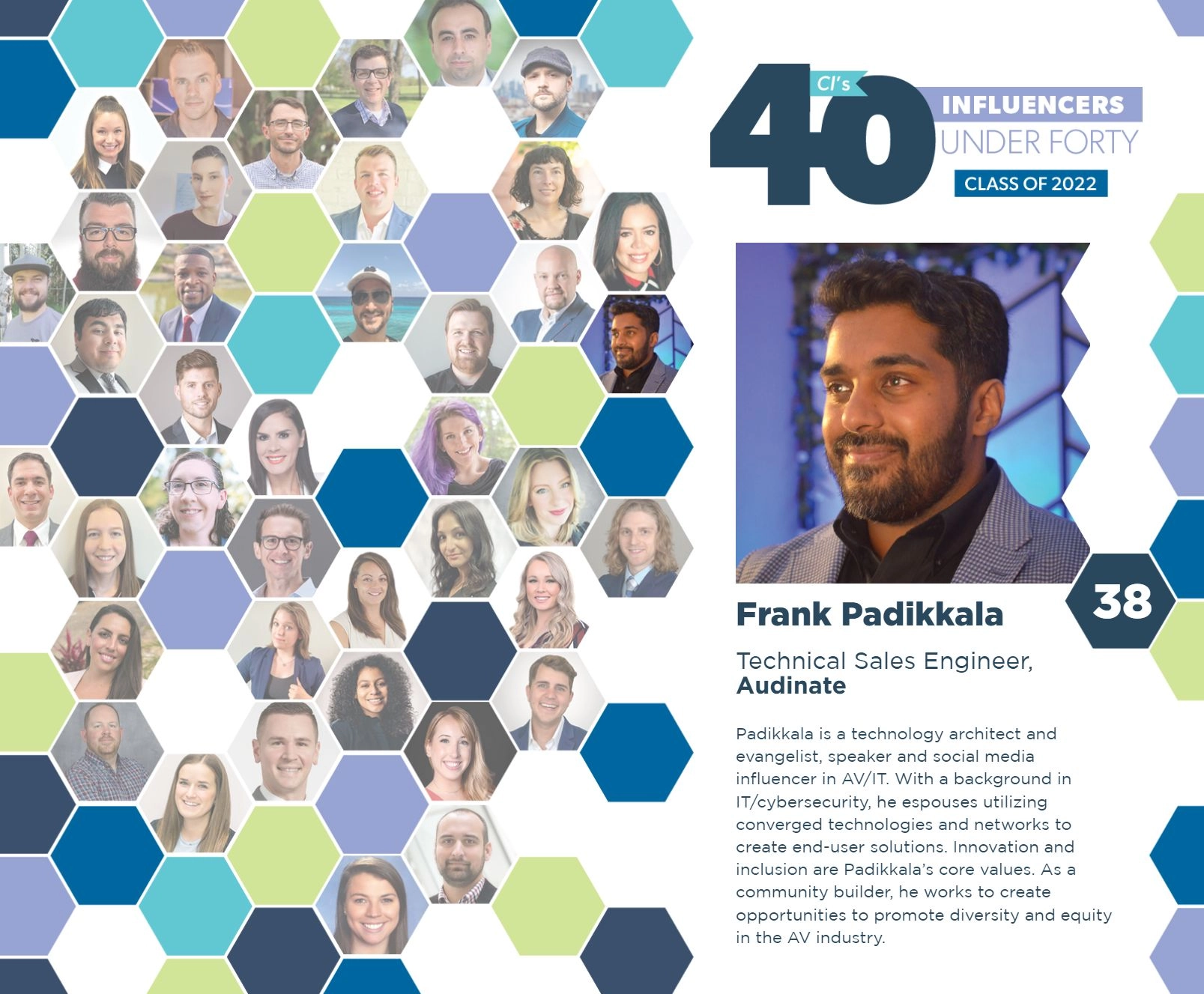 40 Under 40 List
Frank Padikkala -
Dreams do come true! For as long as I've been in the AV industry, I always looked on in awe at the Commercial Integrator 40 under 40 list. It really is an amazing honor, which in all honesty, I'd accepted that I'd never win being that I work for a manufacturer! Thats when Dan Ferrisi did what to me is probably the most progressive move in AV media history and opened up the nomination process. Did I want to be nominated and be a part of the list?? ABSOLUTELY! Im truly humbled by this great honor! We truly have an amazing community! Lots of people who are generous with their knowledge and time! I have learned at a lot and I hope that in giving back to the community, I am continuing our wonderful tradition of being a welcoming space. Now I know that there are are several areas where we could be better, but everyday seeing the work companies and individual champions are putting in - there is no doubt that we can keep on building equity and inclusion in a world that desperately needs it. There are several names that I could tag and thank but it would be an endless list. I do want to shout out Audinate - for the most amazing work environment and giving me such a great platform (Love my #Audinators) Thanks to AVIXA and the #AVIXADiversityCouncil for giving me a mission that I love and cherish. I am really grateful to the #AVTweeps #AVintheAM community and ofcourse #IT #Cybersecurity #Networking conversations that Im always a part of. I'd like to congratulate every one thats on the 40 under 40 class of 2022 list. Its an honor to share the list with this elite group of people! (I tagged a bunch of em - apologies if I didnt get to everyone - LinkedIn apparently doesnt like a lot of tags lol) I'd love to connect with everyone and just get to know everyone better! Finally, a huge thank you to my wonderful family, who have been with me on this journey! Having a loving family is the greatest treasure a person can have!
Read more