Skyline Design: Getting the Business Started and Setting Themselves Apart
In 2018, over 12,000 tons of glass were generated in the United States. Glass is a material we come into contact with almost every day of our lives, and when used correctly, it can not only enhance your viewing pleasure, but shape the beauty of a given landscape. How can glass as a building material bring versatility to different landscapes?
For the very first episode of the Spec'd Out podcast series, host John Erbstoesser chats with partner Mark Toth, Sales Director – Architectural Glass, about Skyline's journey as a design studio.
Having spent over half of his life with Skyline Design, Toth has almost certainly run the gamut of challenges and successes, but this hasn't stopped Toth and his colleagues from continuing to strive for further growth.
"I think when I started there were about seven people and we were a group of creatives, a group of artists, you know, just trying to…survive…to make amazing things…we did no glass at that point," explained Toth.
The two discuss:
Skyline Design's development from infancy to the present
How Skyline Design got started designing decorative architectural glass, including work on the Luxor Casino in Las Vegas
What sets Skyline Design apart from other competitors and how they go to market
"I think one thing that sets us apart is: we make things. We're makers. You know, a lot of our competitors in terms of the decorative glass world, they make things to an extent but they're bringing in different items from different parts of the world…we actually create things from scratch, basically…we still have that creative mentality," said Toth.
Toth has spent his entire career helping build Skyline Design from the ground up. With over 30 years' experience in the architectural glass industry, Toth is the National Sales Director for Architectural Glass, specializing in sustainable decorative glass processes for interior and exterior applications.
Latest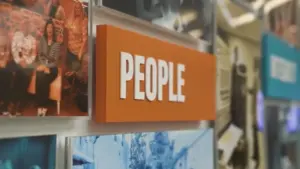 November 29, 2023
At IC System, the language of empathy speaks louder than the transactions of debt collection. In a compelling video feature, IC System's dedicated team casts a spotlight on their unique approach—combining heartfelt empathy with innovative solutions to navigate the often challenging landscape of financial obligations. IC System champions a path of compassion, delving deep […]
Read More