BREEZER MOBILE COOLING ADVOCATES INNOVATIVE AVIATION COOLING SOLUTIONS AT MRO AMERICAS 2018
Aviation Heats Up
Heat-related injuries are an unfortunate threat to aviation employees. For employees working in cargo, maintenance, or hangers, rising temperatures often lead to severe heat-related illnesses and injuries. Also, these occupational hazards can ground crews and delay work.
OSHA Shares Heat Stories to Educate
OSHA's core mission is to ensure a safe and healthy workplace for America's workforce, including heat risks. In 2016, OSHA shared a story of an aviation company that had personnel working in hangars often exceeding 95°F. As a result, the company developed a program combining cooling equipment with lightweight clothing to keep workers cooler. Additionally, employees were trained to spot the signs of heat stroke and dehydration. Furthermore, they were also certified in CPR and first aid. This is a great example of heat injury prevention best practices. However, many other aviation workers are still suffering in hot environments. The goal for OSHA and employers is to keep workers comfortable by reducing the likelihood of heat stress while maintaining productivity.
MRO Americas Brings Together Aviation Industry Stakeholders
While support from OSHA has enabled the industry to be better prepared, at Breezer Mobile Cooling, we are on board to facilitate these efforts as well. A proud supporter of the aviation industry and its employees, we will be at the MRO Americas 2018 conference to share insights on how our cooling products offer solutions that can help.
Considered the event of the year within the aviation maintenance industry, MRO Americas is scheduled for April 10th-12th at the Orange County Convention Center in Orlando, Florida. Attendees will be able to see the many technological advances that can improve workflow and enhance safety. Already proven to be a great tool for the aviation industry, Breezer Mobile Cooling will be demonstrating our innovative Power Breezer.
"We are very excited to be part of MRO Americas 2018. Everyone deserves to be cool. With our portable cooling fans now in use by top airlines at major airports, we look forward to connecting with the international MRO community," said Mark Scott, Breezer Mobile Cooling's VP of Strategic Accounts. "Cooling engines and breaks allows for safer and faster maintenance. This results in faster ground turns and more dollars saved, whilst all along keeping employees safe and happy. That's pretty cool news for the industry."
Keeping Ground Crews Cool
The Power Breezer is ideal for flight line areas, maintenance, repair and overhaul facilities. It also works well in cargo unloading and loading areas, as well as in hangars. Capable of rapidly dropping temperatures by as much as 27° F, the Power Breezer requires little maintenance and no hoses.
We look forward to meeting you at MRO Americas in Orlando at booth 151. Check out our industrial cooling solutions before the show.
Read more at http://powerbreezer.com
Latest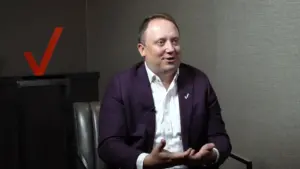 December 1, 2023
For a special episode of The Verizon Partner Network the focus was on the considerable role of partnerships in the Verizon Partner Program and the leaders shared their perspectives on the initiative. Their conversation brought about a lot of thought-providing context on the evolving telecommunications landscape. In today's era, collaboration and integration are key to […]
Read More