Controlled Contamination Services Awarded ISO 9001:2015 Certification
For over 25 years, CCS has provided facility cleaning solutions, technical services and decontamination service to millions of square feet of sensitive client spaces throughout the United States. CCS tailors its solutions with proven best practices in facility services and cleaning controlled environments. To do so, we develop the optimal cleaning strategy for each situation by assembling the right resources, processes, and expert personnel to ensure the integrity of your environments.
Our Commitment to Providing the Highest Quality Services
Controlled Contamination Services' certification to the 9001 Standard demonstrates our commitment to providing the highest quality services to our clients. As a US-based provider of enterprise solutions for the pharmaceutical, biotech, medical device, High Tech, IT, and Aerospace and Defense industries, CCS provides its clients with comprehensive cleaning, bio-decontamination, and technical service solutions that exceed the health, safety and environmental requirements of its customers.
Meeting the International Standard for a Quality Management System
The ISO 9001 standard is the international standard that specifies requirements for a quality management system (QMS). Organizations use the standard to demonstrate the ability to consistently provide products and services that meet customer and regulatory requirements. It is the ultimate global benchmark for quality management—a critical tool for both CCS and the partnerships it creates with its customers.
Continuous improvement and High-Quality Service Delivery are fundamental values at CCS. CCS' clients require detailed and accurate documentation as well as adherence to Good Manufacturing Practices and Good Documentation Practices. CCS works under some of the most rigorous procedures as specified by the FDA and other US regulatory agencies and has a long history of developing and improving procedures and processes as well as developing and maintaining these requirements for their clients.
Streamlining Efficiency to Contain Cost and Reduce Clients' Total Spend
The ISO certification also provides CCS the opportunity to streamline efficiency, contain cost and total spend to its clients. In addition, it allows CCS the ability to continuously improve its consistency and information flow, time management, service delivery and service performance, customer service, accountability and tracking of key performance measurements, to the highest level possible.
CCS is the leading provider of integrated facility services for the Life Sciences, High Tech, IT, and Aerospace and Defense industries. One of our highest values as a company is quality and rigorous dedication to the needs of each of our unique clients. To learn more, please visit cleanroomcleaning.com.
Latest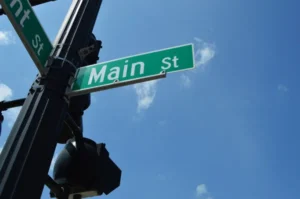 October 7, 2022
On Tuesday, September 13, 2022, the Dow dropped 3.94% after an August inflation report indicated a 0.1% month-over-month rise. Tech stocks bared a large brunt of the losses, with Meta dropping 9.4%
Read more