Facebook Data Center To Be Powered Entirely By Renewable Energy
At a cost of about $750 million, Facebook's new renewable energy data center will be built about 45 miles from Atlanta and is expected to be solar-powered. Construction will be underway soon. 
In four phases through 2029, the company plans to spend $2.5 billion in equipment and improvements. The growth of social media with storage-consuming photo and video properties creates massive data storage requirements, with a trend toward even more sophisticated applications that demand yet another leap in storage needs. 
Facebook will build the data center around two buildings occupying about 970,00 square feet; the growth will create about 100 new tech jobs. 
Read more at Facilities.net
Latest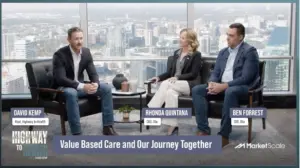 December 7, 2023
As of recent times, the healthcare industry has been progressively shifting towards value-based care, a model that emphasizes patient outcomes over the quantity of services delivered. This transition represents a significant shift that promises to enhance patient experiences and outcomes while controlling healthcare costs. With a growing emphasis on this approach, especially over the […]
Read More