It May Surprise You That Walk-In Coolers and Freezers Play an Integral Role in Meal Delivery
Walk-in coolers and freezers play an integral role for meal kit delivery companies like Hello Fresh, Blue Apron, and Peach Dish. These companies have changed the meaning of "food delivery" in recent years. Ready-made meals and ingredients arrive on countless doorsteps every day, marking a truly dramatic shift in the food-service industry. It may be surprising to learn that it takes a complex cold storage system that starts at the farm and ends at a customer's plate to keep the food we consume fresh, safe, and delicious. As a key player in that system, KPS Global feels it's essential to explore how food is kept at its highest quality with various technologies such as walk-in coolers, all throughout a complicated journey.
A New Trend Taking Off
Meal kit services have rapidly grown out of their "startups only" stage. Today, kits play a valuable and lucrative role for large, traditional grocers as well as those original innovators. Customers looking to save time and still cook delicious food have numerous options. Now Kroger, Amazon, and more have joined the meal kit movement.[1] So, even for those who have not tried out a similar service on their own, meal kits are quickly becoming an important part of how most grocers operate. The system behind these kits comes in contact with millions of Americans' diets every day, and the integral role of walk-in coolers and freezers in this meal delivery can't be understated.
The Logistics Behind the Scenes
The process begins in a test kitchen, where recipes are developed. Ingredients require proper storage throughout processing and delivery, with new types of ingredients joining the flow every few weeks.[2] This demands custom solutions that are adaptable, a challenge that KPS Global can assist with via custom-built walk-ins that can manage variable ingredient loads. In transit, each warehouse and truck before the last-mile delivery needs similar refrigerated outfitting. Some services take advantage of click-and-collect models, which KPS Global can construct to keep essential goods separate and ready for pickup at any time, lessening the strain of last-mile delivery on a given delivery and ensuring a meal arrives at a safe temperature, every time.
New Trends Bring New Challenges
The explosion of this trend put engineers, planners, and managers to the test. Blue Apron, one of the largest meal kit services, delivers over 8 million kits a month.[3] Each one must be kept outside of the "danger zone," or the temperature range at which bacteria grows in perishable foods (below 40 degrees Fahrenheit). If perishable foods spend more than two hours in the danger zone they should be thrown away. In fact, the bacteria on these foods can double in count within just 20 minutes.[4] That makes keeping each of those tens of millions of kits in a refrigerated space from the warehouse to the doorstep as important as it is daunting. While this task can be challenging, walk-in coolers and freezers play an integral role in meal delivery. And when integral refrigeration equipment breaks down or malfunctions, having access to onsite experts from KPS Global can help prevent food from spoiling and going to waste.
Even one mistake or oversight in this long journey can make for poor-quality food on arrival. It's ideal for customers to be able to collect their food deliveries as soon as they can and move those ingredients or kits into their refrigerator, rather than leaving them in the chilled box. If packages seem to be damaged, then that's grounds for disposal as well.[5]
At KPS Global, there's no room for error when it comes to food safety. Now that these delivery systems are established, it's up to professionals with years of experience to keep that system moving smoothly and constantly improving.
The Next Big Thing in Food
As meal kits grow ever more popular, so will the importance of the role KPS Global plays in this process. If a customer is trying out a service for the first time, or has been using them for years, receiving a kit late or without the proper temperature management along its journey can lose that customer for good. To keep hungry cooks all over the country happy with their meal kit service, a well thought out food storage system is indispensable.
[1] https://www.usatoday.com/story/money/nation-now/2018/10/10/kroger-home-chef-meal-kits-supermarkets/1589593002/
[2] https://www.foodlogistics.com/transportation/news/12345281/subscriptionbased-meal-kits-3-logistical-considerations
[3] https://www.consumersafety.org/news/safety/are-subscription-meal-kits-safe/
[4] https://www.foodsafety.gov/risk/deliveries/index.html
Latest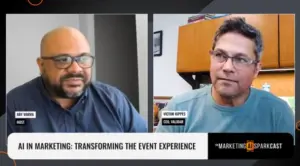 November 28, 2023
AI has been gradually changing the landscape of event technology at a very rapid pace. In an industry where staying ahead of technological trends is crucial, AI's impact on marketing and event management has become increasingly significant. As witnessed in the rise of account-based marketing and enhanced personalization, AI is effectively reshaping how events […]
Read More