LED Panel Fixtures are an Efficient Alternative to Traditional Fluorescent Lighting
Traditional fluorescent tube lighting has been widely used in commercial buildings, hospitals, shopping malls, and even homes for decades. However, the lighting provided by these fixtures is harsh, tends to flicker, and can emit a great deal of heat. Fortunately, there's an alternative to fluorescent lighting that delivers more natural light, doesn't waver, and never gets hot: LED panel fixtures. Energy-efficient LED panel fixtures from Wave-LED can be used to retrofit existing fluorescent lighting rapidly and easily.
LED Panel Lighting Fixtures from Wave-LED are Built to Last
From the back plate to the trim, Wave-LED panel fixtures are constructed in a series of layers. Beginning with the foam aligning plate, followed by the reflector, the light guide plate, and the diffuser, each of these layers work together to evenly disperse the LED edge lighting, providing a wide, seamless distribution of light. The panels are surrounded by an extruded aluminum frame designed with an ultra slim profile and welded corners to help prevent light leakage. Finally, the entire housing is finished in durable and attractive matt white polyester powder coat paint.
The Advantages of LED Panel Fixtures
Wave-LED panel fixtures deliver several key benefits. They are more energy efficient than fluorescents and do not transfer heat. The quality of light is superior since each fixture incorporates long-lasting 30W edge-lit LEDs to provide a perfectly balanced glare- and flicker-free 300Lm output. The light guide plate has excellent rigidity and clarity, uniformly controlling and focusing the light downward through the optically engineered polycarbonate diffuser that distributes light smoothly and evenly. Finally, each LED panel fixture has been tested both in the lab and in the marketplace to ensure dependability.
LEDs Offer Tremendous Savings
Making the switch to LEDs can garner businesses substantial ROI, especially for spaces where large quantities of lighting are required for extended periods of time. In fact, one of the biggest advantages of LEDs is their energy efficiency. LED lighting typically uses about 50% less electricity than fluorescent lighting. And unlike their fluorescent counterparts, LEDs aim light only in the desired direction, further reducing light and energy waste. Additionally, LEDs can last for more than 50,000 hours of constant use, so maintenance and replacement costs decrease as well. The bottom line: these benefits add up to significant cost savings year after year, and with Wave-LED's range of LED panels being DLC listed, means they are eligible for rebates when installed in utility projects.
Start Saving Today with Panel Fixtures from Wave-LED
Wave-LED's sole focus is LEDs, offering a strong range of high-quality commercial lighting fixtures with remarkable functionality at the right price. Available in both 2'x2' or 2'x4' sizes, retrofitting current fluorescent light fixtures in suspended T-bar ceilings with Wave-LED's panel fixtures is quick and easy, resulting in a better light source that costs less than traditional lighting.
Read more at wave-led.com
Latest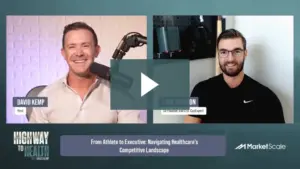 September 28, 2023
Navigating healthcare's competitive landscape requires innovative solutions addressing care quality and affordability. CapExpert is a game-changer in outpatient healthcare. It enhances asset management, ensuring the best care for patients. Luke Johnson, Co-Founder and CEO of CapExpert, spoke with Highway to Health's David Kemp on how CapExpert enhances asset management, bridging visibility gaps and streamlining […]
Read More