MarketScale Building Management 12/12: Making the Most of Your Space
Today's episode of the MarketScale Building Management Podcast takes a look at the various ways that facilities can make the most of their available space. From music venues utilizing their space for multiple events, to automated parking garages, and coworking spaces, one of the objectives for each of these projects is to make the most of the limited amount of space at each particular facility.
A Crash Course on Coworking Spaces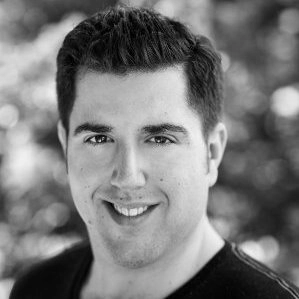 Chances are you hadn't heard of coworking spaces ten years ago, but you've almost certainly heard of them now. What caused this surge in the market? Mike LaRosa, Co-Found of Agora RDM, is an expert in these types of spaces. He joined the show to talk about the factors that combined to create an environment for growth and the best practices these coworking spaces should employ to maximize their success.
"As coworking has evolved, or as we like to say, space as a service has evolved, folks are identifying a slew of different ways to monetize under-utilized space," LaRosa says. He calls the combination of factors that led to the explosion of coworking spaces as "the perfect storm", referencing the downturn in the economy ten years ago, an increase in remote employees, and the desire of younger generations to free themselves from the tradition office setting.
Out With the Old Parking Garages, In With Automated Parking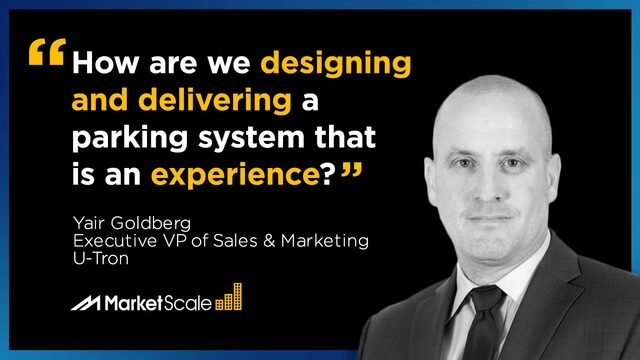 Could we be living in the last days of the parking garage as we know it? If Yair Goldberg has his way, that answer is yes. He is the Executive Vice President of Sales and Marketing for U-Tron, a company dedicated to the design and implementation of automated parking solutions.
He explains how these systems work and why building managers can view these structures as attractive amenities for tenants. "Now parking is not just an afterthought," Goldberg says. "It's part of the design of the flow and the journey that users go through when they come in and out from the building."
He says that while they may seem like a foreign concept for many drivers now, automated parking systems could one day become as common as elevators.
The Art of the Flip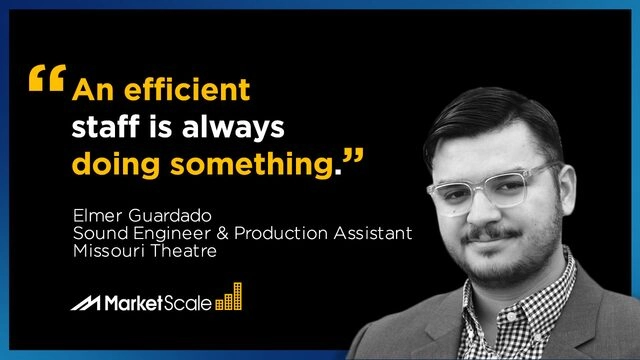 How do concert venues go from one setting to the other? How much work is involved? Is technology making it any easier? On this feature segment, Sam Mosher interviews Elmer Guardado from the Missouri Theatre company to learn about how venues "flip" from event to the other.
Elmer helps define the "flip," talks about the kind of innovations happening in the space, explains how staff coordination works, and breaks down the differences between loading in local shows and road shows.
For the latest news, videos, and podcasts in the Building Management Industry, be sure to subscribe to our industry publication.
Follow us on social media for the latest updates in B2B!
Twitter – @BuildingMKSL
Facebook – facebook.com/marketscale
LinkedIn – linkedin.com/company/marketscale
Latest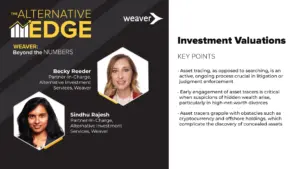 December 4, 2023
In this episode of The Alternative Edge, a Weaver: Beyond the Numbers Podcast, host Becky Reeder, an audit partner and co-leader of the alternative investments practice at Weaver, engages with Sindhu Rajesh, an Alternative Investment Services Partner with Weaver. They unpack the complexities of venture fund valuations, offering critical insights into industry dynamics and best […]
Read More