Is Now The Right Time To Get Into The Car Wash Industry?
Historically, car wash operators have relied upon customer service and maintaining a small number of locations, if not a single one. However, the truth is that the explosion of exterior express platforms has exploded in popularity for entrepreneurs, with many opening multiple sites. There's a lot to be said about a small business. But the hard truth is that one of the most profitable models is owning and operating many locations, and that's only recently become viable.[1] With better price points and attractive amenities bringing in the cash, investor interest is reaching an all-time high. Manufacturers, entrepreneurs, and private equity are noticing this wave of cash and getting ready to vacuum up as much as they can. The time is ripe, now more than ever, to enter the car washing industry.
Around a decade ago, industry experts predicted the development of two major operator types: cheaper, high-volume exterior washes that could work through a large volume of cars per day at a low price point, and a full-serve experience for wealthier customers ready to shell out.[2] The experts got most of it right, enough to be useful, at least. With approximately 4 out of every 5 new car washes utilizing the exterior models, investors are chomping at the bit. This influx of private capital has offered entrepreneurs a way to exit their investments once they've reached maximum value. The truth is, entrepreneurs, want to take advantage of a specialized industry like this one while minimizing their risk, and now that's possible. But what's all this hype for this new model about? Does it hold up to honest scrutiny?
An exclusively exterior platform is more scalable than full service as it avoids the need to manage a bunch of employees, reducing time spent micro-managing. Managers also don't need to worry about liabilities and other expenses that add up quick. Interior services are notorious for nitpicky customers, so focusing on the exterior makes customer satisfaction easier to manage. Finally, while working on cash alone has advantages, shifting to card payment is the next big thing. Tracking data on services, expenses, and trends is useful when dealing with hundreds of locations across the country.
In an industry buzzing with new investor attention, Iron Fox sees an opportunity for experienced advice to serve the increase in business, consolidation, and innovation. Bigger chains means more consolidation. Business will quit dealing with employees to spend more time on equipment and operational issues. Iron Fox has credible experts to partner with new car washing ventures and old dogs in the industry looking to expand. It's not enough to have tested methods and industry knowledge. Getting ahead of the competition requires an honest perspective that recognizes trends but doesn't get too caught up in them.
To learn more, visit Iron Fox today at: www.ironfox.co
Read more at ironfox.co
[1] https://www.carwash.com/the-express-exterior-phenomenon/
[2] http://www.carwashmag.com/home/article/is-size-it-express-flex-whats-next/4c38370285dbf94e64d0d16b32a0f2cc.html
Latest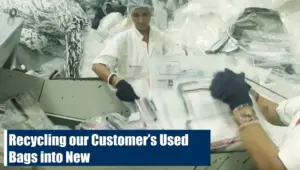 December 6, 2023
This video focuses on EcoLOK4, a groundbreaking product by CONTROLTEK that exemplifies innovation in sustainability. It highlights the process of transforming landfill waste into new deposit bags, with 90% of each bag's material being repurposed trash. This initiative not only reduces waste but also closes the sustainability loop, demonstrating CONTROLTEK's commitment to environmentally friendly […]
Read More