The Challenges of Working Capital for Small and Mid-Size Construction Businesses
Record inflation, rising interest rates, and myriad supply chain issues are an amalgamation of challenges for any business in today's climate. For small and mid-size construction companies, any of these issues are difficult to manage, let alone face all three. Throw widespread labor shortages into the mix, and the situation doesn't get any easier.
 
Raising prices will take a business only so far. And in construction, where receiving payment can lag for several months, all the price increases in the world won't solve a problem if payment isn't received. "If you think about most small businesses, especially blue-collar industries like construction, the biggest problem they have is working capital," says Zaid Rahman, Founder & CEO of Flexbase. "If you go to a construction business, for example, on average, these companies get paid three or four months late. And in that period, not only are they holding their liabilities for holding their payroll, but they're also paying their suppliers." A 2019 survey conducted by Rabbet Partners and Procure found that 43% of subcontractors wait between 30 and 60 days for payment, while 30% wait more than 60 days. And then, it can take an additional 50 to 75 days to turn those invoices into cash.
 
Working capital is the difference between a company's assets and current liabilities and measures the short-term health of an organization. Without that working capital, small and medium-sized businesses can't invest in future projects and growth. Compounding the issues is a lack of working capital available for these small and mid-size construction businesses at low-interest rates. One solution Rahman said Flexbase offers construction companies is working capital credit with zero-finance charges for sixty days. This flexibility allows a small business to repay expenses without accruing an additional interest payment. If a company is using variable, high-interest credit cards to finance portions of operations, it should pay down the debt as much as possible and switch to a card with more favorable terms.
 
In addition to interest rates, it is critical to look for working capital lenders who offer robust features to track receipts, AR and AP functionality, and credit that builds based on future invoices, not on personal credit scores. And applying for a working capital loan should not be a lengthy process. Working capital works when a business has the funds in hand. For most construction businesses, waiting several weeks for fund approval isn't going to help when the project is now.
 
Latest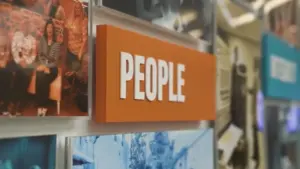 November 29, 2023
At IC System, the language of empathy speaks louder than the transactions of debt collection. In a compelling video feature, IC System's dedicated team casts a spotlight on their unique approach—combining heartfelt empathy with innovative solutions to navigate the often challenging landscape of financial obligations. IC System champions a path of compassion, delving deep […]
Read More