THE O2: TOUGH ENOUGH TO TAKE A FALL AND KEEP ON COOLING
"Rugged" and "hard-wearing", "robust" and "tough" – these are just a few attributes frequently used by customers to describe our products. To not only keep up with, but exceed their expectations, rigorous quality control testing is the norm at Breezer Mobile Cooling. In fact, we perform an extensive series of quality control tests in-house by trained test administrators for all of our products. One of these tests is the drop test.
Drop Testing Provides a Number of Benefits
Drop testing provides a number of benefits to the engineering, design, and manufacturing teams. If properly executed, a drop test will simulate how the real-world impact of free falling will affect the usability of a product. The data collected during the test can be used to improve the product and ensure it meets government, industry, and company standards. Of course, the biggest benefit of all is to the customer, who will have a quality product, sturdy and strong, for many years to come.
The Breezer Mobile Cooling Drop Test
In the case of a recent drop test performed on an O2 cooling fan, the test administrator securely straps the cooling fan to a solid plywood palette. The palette with the cooling fan on it is then hoisted 3 feet above a concrete floor. When released, palette and cooling fan plunge to the ground. The accelerometer used to measure the g-forces indicates as much as 44 g.
The test administrator completes a detailed check-list with over thirty points to confirm that the O2cooling fan has survived this rigorous test without harm. The answer to the final check point is the most important one: Is the cooling fan still functioning perfectly? In order to find out, the test administrator installs the fan head, hooks the cooling fan up, puts a bucket with water in the tank, and turns the cooling fan on. If it oscillates, mists and cools as required, the cooling fan has successfully passed the drop test. To see the action, click here.
The Drop Test is Just One Way Breezer Mobile Cooling Ensures Quality
The Drop Test is just one test in a whole battery of quality control tests to ensure the durability and reliability of the powerful cooling fans. "We put all of our products to the test before they reach your factory, your warehouse, your maintenance facility," says Freddie Brock, Director of Quality Control. "Commercial and military clients know that they can trust our rugged products to perform under even the harshest conditions. They are built tough enough for optimal performance and sustained endurance even under adverse circumstances."
Breezer Mobile Cooling products are designed and assembled in the USA and backed by a two-year limited warranty. They have passed MIL-STD 810G and are military grade.
Read more at powerbreezer.com
Latest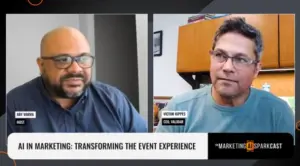 November 28, 2023
AI has been gradually changing the landscape of event technology at a very rapid pace. In an industry where staying ahead of technological trends is crucial, AI's impact on marketing and event management has become increasingly significant. As witnessed in the rise of account-based marketing and enhanced personalization, AI is effectively reshaping how events […]
Read More