Top Five Benefits of Leasing a Modular Building
Did you know you can lease a modular building to suit your short- or long-term needs? While some organizations opt to purchase additional space, there are many benefits of leasing a modular building. Advantages of leasing over buying include affordability, convenience, and sustainability, among others. Let's start by examining the cost-effectiveness of leasing a building for a business.
1. Leasing is More Affordable
If you're on a fixed budget or don't want to spend a lot on temporary space, leasing a building for a business is a smart choice. Some organizations receive funding approval annually, rather than drawing from a fixed budget. And others may be unsure where their money will come from until the last minute.
Regardless of your situation, leasing a used modular building almost always costs less than buying a new one. Here are a few more financial benefits of choosing modular buildings for lease:
Avoids design and production time, since buildings are often already constructed
No need for upfront capital required to purchase a new building
One-time upfront fees (e.g. delivery and set-up) can be financed through a dealer and paid off over the lease term
Avoids initial depreciation that occurs when purchasing a new building
No line of credit necessary and no impact on your credit score
Eliminates the need to borrow money, preserving funds for operating expenses
Ultimately, leasing helps you keep more money in your pocket since your monthly payments are lower than they'd be if you were financing a purchase. In most cases, monthly lease rates are only $1-1.50 per square foot.
2. Leasing is Convenient & Flexible
Another major benefit of leasing a modular building is the flexibility it offers organizations that don't need long-term space. Most modular dealers can offer short-term options when you lease, which typically isn't the case with new buildings. Shorter leases are an ideal option for organizations with defined restrictions on the types of assets they purchase, such as government entities. When you lease a building from Vanguard Modular, you can choose from two choices: true lease or lease with buyout (rent-to-own). We'll take a closer look at each option below.
True Lease
A true lease offers low monthly payments over a term of anywhere from 12-60 months or more, depending on your needs. Your monthly rate is determined by the building you choose and your lease length. Regardless of how long you lease the space, you get low monthly payments that help you balance cash flow.
Lease with Buyout (Rent-to-Own)
If you're interested in purchasing your modular space at the end of your lease term, look into a lease with buyout. You'll set your lease term and buyout amount for the ultimate in convenience and flexibility. Term lengths typically range from 24-72 months, and buyout prices can be as low as a few thousand dollars.
3. Leasing Offers Quick Occupancy
Industrial buildings for lease are also ideal for organizations that need extra space as quickly as possible. Leased structures are already built and sitting in dealer redeployment facilities, so they can be installed and occupied rapidly. In fact, you can get into a temporary modular building in as little as 1-2 months. And since you finance through the dealer (rather than a lending institution), you won't have to wait around on a bank or credit union.
4. Leasing Means Reduced Responsibility
Another reason leasing a building for a business is so popular is the lack of responsibility for major repairs. You don't have to worry about big ticket items, so you'll avoid the ownership hassles associated with purchased space. Leasing also keeps more money in your pocket to put towards all-important operational growth.
5. Leasing is Environmentally Friendly
Because they can be used several times during their lifetime, leased modular buildings are an eco-friendly choice. Modular structures provide opportunities for adaptable reuse, which is the repurposing of existing buildings as new spaces. Here are a few more eco-friendly benefits of leasing a modular building:
Reduced construction waste
Minimized environmental and sound pollution
Reduced need for raw materials
Less disruption to green space surrounding site
Ultimately, commercial modular buildings for lease are designed to be unbuilt and can be deconstructed, rather than demolished. They're adaptable, modifiable, and recyclable, making them the embodiment of sustainability and a green lifecycle.
Interested in leasing a modular building for your organization? Our large inventory of used modular buildings is the perfect place to start! You can also contact us to learn more about the benefits of leasing a modular building.
Follow us on social media for the latest updates in B2B!
Twitter – @MarketScale
Facebook – facebook.com/marketscale
LinkedIn – linkedin.com/company/marketscale
Latest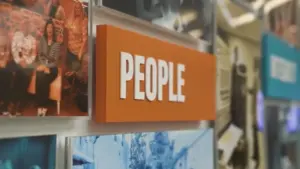 November 29, 2023
At IC System, the language of empathy speaks louder than the transactions of debt collection. In a compelling video feature, IC System's dedicated team casts a spotlight on their unique approach—combining heartfelt empathy with innovative solutions to navigate the often challenging landscape of financial obligations. IC System champions a path of compassion, delving deep […]
Read More