Tri-Proof LED Lighting: The Versatile Choice
Functional in a variety of climates and environments, LEDs are an energy-efficient, high-quality option outperforming older lighting sources such as fluorescent bulbs. When seeking a lighting solution retrofit, consider the benefits of LEDs.
LEDs vs. Fluorescent Bulbs
Fluorescents get very hot, releasing about 80% of their energy as heat, whereas LEDs emit very little heat. LEDs are silent and constant, unlike fluorescents that buzz and flicker. In addition, full brightness is achieved instantly with LEDs. Fluorescents also require clips for lamp changes which impact seal integrity.
LEDs offer the clear efficiency advantage as well. According to the U.S. Department of Energy, a 12-watt LED light puts out the same amount of light as a 15-watt fluorescent bulb. In other words, LEDs use 20% less power.[1] Also, LEDs have a total life of at least 25,000 hours, with many lasting much longer. According to the Department of Energy, they last 25 times longer than traditional bulbs.[2]
How Tri-Proof LEDs Measure Up
The PC housing and lens of the Tri-Proof LED make it the ideal replacement for fluorescent lighting. Professionally designed to produce high quality light output while maximizing lifetime and efficiency, these durable lights are shatter resistant with the capability to withstand shocks and vibrations. These fixtures are rated IP65, making them totally dust-proof and resistant to water, offering optimal lighting and sealing in areas where steam and dampness are common. The integrated, slim construction includes no metallic components in the luminaire casing, enhancing their corrosion aversion, and the LED tube fitting provides strong heat resistance as well. In addition, no clips are necessary, making Tri-Proof LEDs quick to install
The design and features of the Tri-Proof LED Light make it an excellent choice for factories, warehouses, parking lots, parking decks, tunnels, canopies, and more.
Tri-Proof LEDs Perform in Any Environment
Tri-Proof luminaries are highly durable and use substantially less energy than fluorescents. Built tough, they perform exceedingly well in a variety of environments.
Wave-LED offers Tri-Proof fixtures, designed with simplicity and endurance in mind. Commercial grade and easy to install, Tri-Proof LEDs are the high quality, long lasting lighting option.
Check out our full range of interior LED lighting today.
Read more at wave-led.com
[1] https://www.energy.gov/energysaver/save-electricity-and-fuel/lighting-choices-save-you-money/how-energy-efficient-light
[2] https://www.energy.gov/articles/top-8-things-you-didn-t-know-about-leds
Latest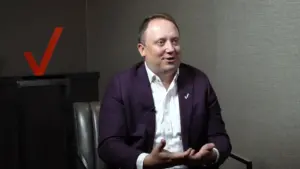 December 1, 2023
For a special episode of The Verizon Partner Network the focus was on the considerable role of partnerships in the Verizon Partner Program and the leaders shared their perspectives on the initiative. Their conversation brought about a lot of thought-providing context on the evolving telecommunications landscape. In today's era, collaboration and integration are key to […]
Read More