WHY PRESCO LOVES SHERMAN
In the beginning…
Most great relationships have an amazing story, and the Presco-Sherman partnership is no exception. In 1942, a young Texan named Earl McMackin created and patented the stadia rod that seismologists used to look for oil. Working in the geological field, McMackin saw the need for other supplies for this type of work, and over the years his small company grew and expanded to include those supplies. In 1989, PRESCO, the company that now included marking products and PVC film, relocated to Sherman, Texas.
Sherman's History 
Sherman is the county seat of Grayson County, a small, highly rural area north of Dallas. Named after General Sidney Sherman, a hero of the Texas Revolution, the town was established in 1846, just a decade after Texas won its right to liberate itself from Mexican rule. Sherman's first school was a log cabin with a dirt floor, and its earliest years were spent recovering from the lawlessness that followed the Civil War. Not only did Sherman survive Reconstruction; it thrived, and the town grew into an area flourishing with trade in wheat and cotton and became known for its evolving educational centers.
What Sherman Has Given Presco
After nearly 3 decades in Sherman, our relationships are strong. In a town that takes pride in its sense of community, we have all become family. We have husband-wife and parent-child teams working in our plant. Sherman has been able to gift us with employees unlike those found anywhere else in the world. We have excellent working relationships with the employees here, who exhibit a spirit of loyalty and integrity. They have offered us a chance to work with SEDCO, or Sherman Economic Development Corporation, an organization whose mission is to grow and diversify the economy of Sherman and the surrounding area through the addition of new jobs and investment of primary employers. SEDCO Board of Directors and Sherman City Council annually adopt a new Plan of Work for SEDCO to guide the development, re-development and community enhancement in Sherman and the surrounding area. SEDCO is flexible and engages with us in open communication. They are an organization that wants to meet the needs of the community and its corporate sponsors as well.
How Presco Has Transformed Sherman
Presco has brought a great place to work to Sherman, Texas. With our constant training, we encourage learning and believe that when people are evolving and growing, they are better employees. In addition, we make donations to the Advanced Manufacturing Program that partners with local school districts to train people for manufacturing jobs to show that students can have solid jobs without a college degree.
Giving Back
One of Presco's greatest achievements has been our partnerships with local nonprofit organizations to help make a difference in the Texoma area (Texas-Oklahoma) where we live and work.  In keeping with the Presco tradition of "giving back" and in celebration of our 75thAnniversary, Presco is investing in the future of new charities each month. Currently, Presco and Presconians (our work family) have donated over $14,000 to the following organizations:
Over the past 30 years, we have been making Sherman our home. We have been welcomed like family, and that makes it easy to give back.
Learn more here about Presco's superior products.
Read more at presco.com
Latest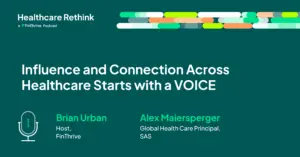 September 29, 2023
In the latest episode of the Healthcare Rethink podcast, presented by FinThrive, host Brian Urban sits down with Alex Maiersperger, the Global Principal Healthcare at SAS. Their conversation charts the role voice plays in influencing and connecting the healthcare industry. Maiersperger, who co-founded the Advancement League, shares his journey from being a healthcare optimist to […]
Read More