Relocating Your Business to Texas? Critical Considerations before Making the Move
Relocating a business is a complex move but something that can be very beneficial to a company. One state where they are flocking is Texas, named the "Best State for Business" by Chief Executive Magazine. What are the implications, tax-wise, for such a move?
Weaver experts and CPAs David Jackson, Partner, State and Local Taxes, and Jason Avila, Partner-in-Charge, Technology Services, discussed the topic on Weaver: Beyond the Numbers with host Tyler Kern.
Avila described why Texas is so attractive to business.
"There are several tax benefits, the cost of living is less and there's a strong labor force by having the major metropolitan areas of Dallas, Houston and Austin. The infrastructure is great, and there's land available to develop," he said. "With less regulation, it's easier for businesses to get things done here."
While tax breaks are the most quantifiable, that doesn't mean companies in Texas don't pay income taxes. "There's a misconception that, if you move to Texas, you won't pay income taxes. You'll still pay taxes in the other states you operate, and there's the franchise tax, which is an income-based tax," Jackson said. "However, there is an opportunity to lower your total tax footprint by relocating."
Companies seeking to move to a new state often get incentives from the local level, and they aren't just for large companies like Tesla or HP.
"There are lots of tax incentives available like abating property tax, but you need to determine if that benefits you. It wouldn't if you don't have large real estate assets. That's why I counsel clients to have these discussions first before moving," Jackson said.
Latest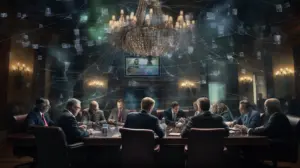 October 3, 2023
In August 2023, the National Institute of Standards of Technology (NIST) put out a request for comments on the Preliminary Update from the Internet of Things Federal Working Group (IoTFWG), which aims to provide the nation direction on how to improve IoT adoption and expand its use cases for the future of industrial, corporate, […]
Read More