Stenograph® Announces the Release of the Lilac Luminex® II
DOWNERS GROVE, Ill., July 5, 2022 (Newswire.com) – Stenograph, LLC has announced the launch of a new color for the industry-leading Luminex II writer. The Lilac Luminex II is a lovely, summery pastel lilac color with a choice of white or black keys, thumbwheels, and bottom shell.
"We are constantly listening to our customers, and something we always hear is a request for the Luminex II in a shade of purple. As we investigated different colors, this specific shade of pastel lilac became an overwhelming favorite for the team, and we hope our customers agree," said Veronika Mikhailova, Stenograph's Senior Product Manager of Writers. "The delicate shade will remind users of warm summers and the sweet smell of flowers. The Lilac Luminex II will certainly be in the spotlight in any room."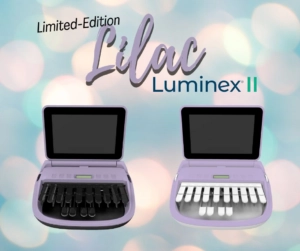 Don't let the soft lilac color fool you. The Luminex II is the most robust and reliable writer on the market today. It offers the most advanced features while being remarkably accurate right out of the box. Yet, each reporter can customize the machine to their own personal comfort and touch. Experience the Luminex II and see the new lilac color in person at the 2022 NCRA Conference and Expo in Orlando, Florida, July 21-24.
For more than 80 years, Stenograph has been the leading supplier of machine writers, software, and other productivity tools and services to professional court reporters, agencies, CART providers, captioners, scopists, transcriptionists, and students. Our top-quality solutions allow for the efficient capture, production, preservation, and accessibility of the verbatim record.
For more information, visit Stenograph.com.
For media inquiries, contact marketing@stenograph.com or call (800) 323-4247.
Latest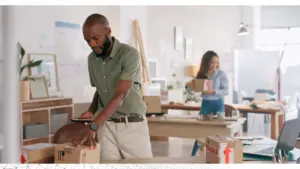 November 29, 2023
While the logistics industry often gravitates toward cutting-edge technology, Wesley Boyce, an Assistant Professor of Practice in Supply Chain Management and Analytics at the University of Nebraska-Lincoln, brings to light the enduring significance of radio communication. In a world enthralled by digital innovation, he argues that the simplicity of radios could be their greatest […]
Read More