Tia McIntosh, FranklinCovey Coaching Director, On How to Create a Culture of Belonging
Students and teachers are trying to achieve a "new normal" after the COVID-19 pandemic. And it seems like they're on track to reaching this goal. According to a July 2022 report from The Collaborative for Student Growth, students in K to 8th grades are showing signs of rebounding in key areas like math and science. However, students in high-poverty areas are behind. This report asks everyone to "sustain a need for urgency" to meet the needs of our students.
How can educators reach the students who need them the most?
Today's episode of FranklinCovey's Change Starts Here attempts to answer this question. Host Dustin Odham chats with his long-time colleague, Coaching Director and Coach, Tia McIntosh on the relationship between building a culture of belonging and student achievement. The pair passionately discusses a teacher's impact on young lives and why building relationships is critical for success.
Join the conversation where McIntosh tells us:
Why the foundations of teaching matter
What brought her to FranklinCovey
How to build authentic relationships with kids
"The biggest part of [educating] kids is teaching them how to be people. Our biggest part of being a teacher is showing them how to function in society," said McIntosh. She is a "lifelong educator" who is intimately aware of our schools' challenges, especially in the inner cities. She knows firsthand the value of teaching children facing tough circumstances and the key to finding success is creating authentic relationships. To do so, she offers educators and stakeholders strategies to build real relationships with their students.
Tia McIntosh earned her B. A. in English at the University of Delaware and later earned her Master of Public Administration from Rutgers University. She fell in love with teaching in 2011 while working at the Camden City School District. During her tenure there, McIntosh worked at the elementary, middle, and high school levels until she became a school administrator. McIntosh is a champion for students and educators who understand the value of showing up as your full self.
Latest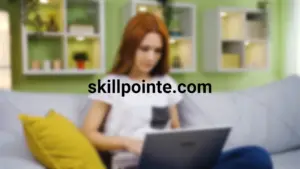 November 30, 2023
Adopting an entrepreneurial mindset is increasingly essential in today's diverse professional world. This approach, emphasizing resilience and innovation, is applicable in various careers, encouraging individuals to see opportunities in challenges and to think beyond conventional methods. SkillPointe recognizes the importance of aligning this entrepreneurial spirit with career aspirations. The organization assists individuals in transforming […]
Read More