What We Can Learn From the Major Tech Layoffs Across the Corporate Spectrum
In recent news, Amazon has reportedly made plans to let go of 10,000 corporate and tech employees, about 3% of white-collar staff. According to Financial Post, in addition to laying off workers from the company's devices unit, which houses voice-assistant Alexa, the number of layoffs remains uncertain.
With news of these major tech layoffs happening across the corporate spectrum, Chief Digital Officer, at Peterson Technology Partners, Tulika Mehrotra Chopra gives her comment on what headlines we should focus on.
Tulika's Thoughts:
"While the layoff headlines are alarming, I would say that this is a time for opportunity. IT still needs talent for cybersecurity and data science, AI and growth sectors like Green Tech are taking off, and some VCs are starting to take note of talent who may be interested in starting new ventures and investing in reinvention.
Northwestern has just waived test requirements for MBA candidates, and something to remember for both employers and employees is that this is cyclical and it is the driver of all future."
Latest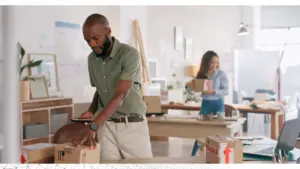 November 29, 2023
While the logistics industry often gravitates toward cutting-edge technology, Wesley Boyce, an Assistant Professor of Practice in Supply Chain Management and Analytics at the University of Nebraska-Lincoln, brings to light the enduring significance of radio communication. In a world enthralled by digital innovation, he argues that the simplicity of radios could be their greatest […]
Read More