7 Apps to Teach Students Coding Skills
Inspired by the Hour of Code, many educators have pledged to go well beyond 60 minutes and teach their students coding and programming skills on a regular basis.
The beauty of learning to code is that its benefits stay with students even if students do not pursue programming degrees or careers. Computational thinking, problem solving, and perseverance serve students well no matter what their future holds.
Getting started can seem daunting, for sure–even though there are thousands of learn-to-code resources out there for educators, vetting those resources and wading through endless tools and websites is a bit exhausting. But it is absolutely possible to find easy resources (even if you're coding at home).
In addition to the resources from Code.org and Computer Science Education Week, apps are a great place to start.
Here are some of Apple's recommended coding apps for all ages. Most of these target younger learners, but some are more advanced and can challenge older students.
(Note: App descriptions are taken directly from the App Store; some apps require in-app purchases or monthly fees.)
1. codeSpark Academy: Kids Coding
codeSpark Academy uses a patent pending "no words" interface to teach the basics of computer programming and essential coding skills through a variety of interactive learning activities including puzzles, games, step-by-step creative projects, game design and offline printables–all of which can be monitored by parents.
2. Code Karts–Pre-coding logic
With more than 70 levels, a variety of puzzling obstacles, and two different game modes, there's no shortage of educational content for kids. In Code Karts, the objective is to use direction bricks to get the race car to the finish line. Through careful observation of the track ahead and some logical thinking, kids will quickly pick up on solutions to more and more difficult puzzles and will begin to absorb key elements of code-based thinking.
3. Tinkerblocks
Tinkerblocks is a coding app for students aged six and up–a language-free digital toy. Create your individual "Magic Eight Project," invent your "Fun Alarm System," and bring your ideas to life. With Tinkerblocks, children get into coding by a simple programming language they can touch. Coding is the language of today's technology, with Tinkerblocks they will learn the concept of coding. Move from consumer to become an inventor! Tinkerblocks helps you in the easiest possible way: If you know how to code you can change the world!
4. Hopster Coding Safari for Kids
Introducing kids to coding early is seen as vitally important by parents, educators, and tech leaders. Give your child a head start in learning how to code with Hopster Coding Safari. This animal themed pre-coding logic game helps kids learn the fundamentals of coding. Children are presented with a series of logic problems to solve, getting different animals to where they need to be.
5. Hopscotch–Programming for Kids
Whether games, art, stories, or more, you can code whatever you want with kid-friendly programming. Publish your creations to Hopscotch's fully moderated community, where kids can play and learn from your games. Explore and learn from millions of projects created by other kids. Open up any project to play, tweak, or remix it. Play-along video tutorials teach you to make Crossy Road, PokemonGo, and more. Listen, watch, and code as you go! As you become a better programmer, Hopscotch will challenge you to create increasingly advanced games and apps. These skills will help you in high school, college, and beyond.
6. Knowin: Learn Coding
Lessons combine real-world code and examples and students get instant feedback with hands-on mini-challenges. They have fun learning while discovering new coding concepts. Users can pick up where they left off with bite-sized lessons (not one-hour lectures). Choose what you want to learn with awesome free coding lessons, including:
• Learn Swift: Discover the language used to build apps for iOS
• Coding Basics: Master coding fundamentals without prior experience,
• Learn Python: Learn to use a powerful programming language,
7. Mimo: Learn Coding/Programming
You can code, too! Advance your career, build apps and websites, or even become a developer. With a game-like, science-backed learning experience, Mimo is just about the most fun and effective way to start coding Python, JavaScript, HTML, and more. Mimo creates your personalized learning path of bite-size exercises that fit into your daily routine and keep you motivated.
Follow us on social media for the latest updates in B2B!
Twitter – @MarketScale
Facebook – facebook.com/marketscale
LinkedIn – linkedin.com/company/marketscale
Latest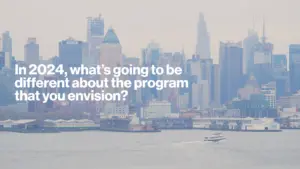 December 1, 2023
In the dynamic telecommunications landscape, Verizon's Partner Network continues to evolve, adapting to new trends and opportunities. For another segment featuring Mark Tina, VP of Indirect Channel Distribution and Channel Chief at Verizon Business Group, he explores exactly what types of significant changes and advancements the Verizon Partner Network will see in 2024. In this […]
Read More