Boosting Math Comprehension and Proficiency Through Visual Learning
The 2020 edition of the TCEA Convention & Exposition took place last week, offering attendees a look at the future of education, and MarketScale Online Learning Consultant JW Marshall was in attendance to get a feel for the direction of the industry.
To that end, Marshall sat down with Brett Woudenberg, CEO of MIND Research Institute, the creators of ST Math, for this episode of the MarketScale EdTech podcast.
ST Math is a game-based instructional software aimed at K-12 education and designed to "boost math comprehension and proficiency through visual learning."
Woudenberg, who's spent nearly two decades in the education technology space, and Marshall dove into the differentiators of ST Math and trends in the education industry heading into the remainder of 2020 and beyond.
In particular, Woudenberg highlighted innovative technologies driving the space, such as 5G, and how they might shape the future of education technology, the potential of augmented reality in the education space, and the necessity to adapt and iterate classroom solutions to get them to a unique place that actually works for students and teachers.
"What works in the classroom, despite all those interesting innovations, is going to look very different than probably some of the programs that we see being introduced here at the show right now," Woudenberg said. "It's going to have to go through iterations, and our team is more inclined to take them through those iterations to find what actually, really works and will produce the outcomes that support a successful program in a classroom."
Latest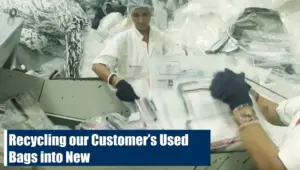 December 6, 2023
This video focuses on EcoLOK4, a groundbreaking product by CONTROLTEK that exemplifies innovation in sustainability. It highlights the process of transforming landfill waste into new deposit bags, with 90% of each bag's material being repurposed trash. This initiative not only reduces waste but also closes the sustainability loop, demonstrating CONTROLTEK's commitment to environmentally friendly […]
Read More