Breaking Stereotypes: The Geography of School Violence
In this episode of SecurED, Mike Matranga, the Host and CEO of M6 Global Defense, engages in a thought-provoking discussion with Anastasiya Bolton, Founder and CEO of ViKSTORY Media. They delve into the human side of trauma, specifically addressing how individuals like themselves, who are exposed to the most harrowing events in their professions, cope with the mental toll it takes.
Key Points of Discussion:
Beyond Law Enforcement: Matranga emphasizes the need to shift our approach towards preventing harm by identifying early behavioral patterns. He highlights that while law enforcement plays a crucial role, it's not the sole solution.

Addressing Trauma in Journalism: Bolton discusses the challenges that journalists face when covering traumatic events and how the industry is beginning to recognize the need for better mental health support and debriefing processes.

A Call for Trauma-Informed Care: Both guests stress the importance of trauma-informed care, not only in law enforcement but also in journalism. Understanding the mental health implications of exposure to traumatic events and providing the necessary resources is key.
Mike Matranga, with a background in defense, and Anastasiya Bolton, a seasoned journalist, offer unique insights into the issue of trauma. Their extensive experience in dealing with the aftermath of violence underscores the need for a holistic approach that addresses not only immediate safety but also the mental well-being of those involved.
Latest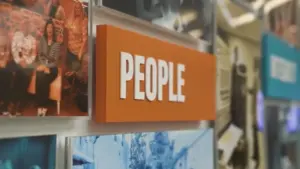 November 29, 2023
At IC System, the language of empathy speaks louder than the transactions of debt collection. In a compelling video feature, IC System's dedicated team casts a spotlight on their unique approach—combining heartfelt empathy with innovative solutions to navigate the often challenging landscape of financial obligations. IC System champions a path of compassion, delving deep […]
Read More