Can These EdTech Entrepreneurs Change American Education Forever?
Assessing Change
It is no secret that even after decades of federal intervention and billions spent on grant funding programs like Title 1, low-income students, and often students of color, in the United States are not attaining the same educational outcomes as their peers. As a group, these students graduate high school at lower rates and tend to earn much lower scores on standardized college admissions tests such as the SAT and ACT when compared to wealthier students with more technological access.
Data analyzed by the U.S. National Center for Education Statistics have revealed slow but steady improvements in graduation rates for black and Hispanic students. The period between 2011 and 2013 saw close to a 2 percent reduction in the combined black/Hispanic-white graduation gap. Yet, other indicators of educational disparity remain stubbornly consistent over time. The Brookings Institution reports that the black-white divide in mean SAT math scores has scarcely changed at all in the last 15 years.
Results from congressionally mandated National Assessment of Educational Progress (NAEP) math and reading exams which are used to develop "The Nation's Report Card" every few years demonstrated no significant change in achievement gaps between 2003 and 2013. In three states, score gaps actually widened over the same period.
While sources of educational inequity remain complex and varied, at least some of the challenges that result in and perpetuate U.S. educational disparity are tangible and often inexpensive to overcome with the right tools.
These challenges include lack of resources needed to excel in advanced coursework and limited internet access, which can both be remedied through deployment of cost-effective resources.
Agents of Change
When Amanda DoAmaral began teaching Advanced Placement, or AP, US History she discovered something that she had not realized when she had been in high school herself: any student in the U.S. can take as many AP exams as they would like and can earn college credit regardless of whether they are enrolled in AP courses at school.
After graduating from Boston University in 2012 with student debt she describes as crippling, DoAmaral began her career in education as a Teach for America Corps Member in part to see if she could eliminate some of her loan debt. Once in the classroom, she realized how much harder paying for college would be for today's high school students. At the same time, she recognized that she could scale the work she was doing in her own classroom through interactive livestreams and blended learning tools to help students from all over the country pass their AP exams and potentially save thousands in college tuition.
DoAmaral launched Fiveable at the beginning of this year, and 90 percent of the students who studied for AP World History and AP US History using the platform passed their exams this past May.
She explained, "While I was in the classroom in Oakland, I really loved teaching the AP classes because I could create this environment where all students could see themselves in it. And that was not available for me.
"Some teachers think that teaching AP classes is easier because of the management, but you have to break down some serious societal norms in them to make it successful in an Oakland public school. My students came into the classroom with so much educational baggage. Some of them were behind, some of them were ahead, just kind of all over the place. I really enjoyed building up the ninth and tenth grade programs in AP because I completely changed the trajectory of a bunch of kids' lives."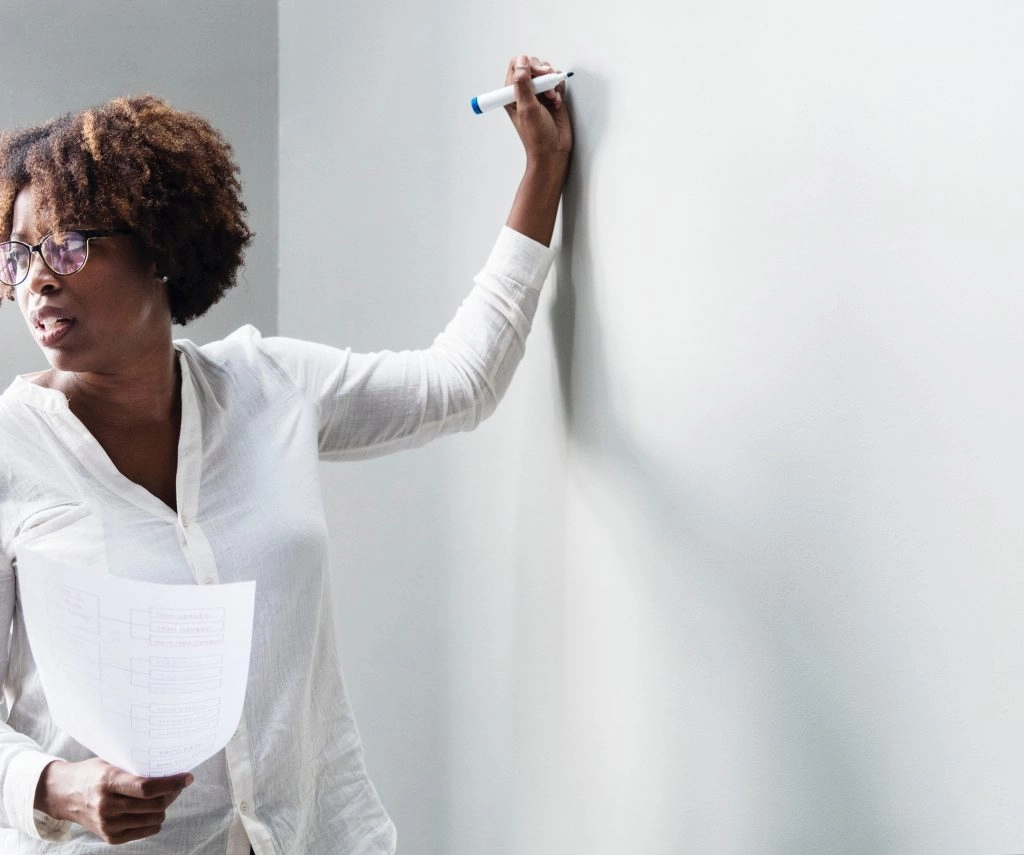 DoAmaral also acknowledges that what educators often refer to as the 'achievement gap' should really be recognized as something else entirely.
"I like to think of it as more of an opportunity gap than an achievement gap because for kids, you're really dependent on where you go to school" she says. "For students that go to schools that don't have APs, or the teachers are not well-trained […] it's a big detriment for kids. It's like, 'just because I go to this high school means I can't succeed in this class because of outside factors.'"
Fiveable's team hopes that its weekly livestreams, Q&A sessions, and other exclusive resources will provide the much-needed support to students that the countless test prep resources available online are not capable of providing. "This community really needs more face-to-face support" she has found. "Right now, there's so many practice questions and YouTube videos, but doing 100 practice questions is never going to be the same as hearing a solid explanation from a teacher that knows exactly what you need to know."
Fiveable is not designed to replace AP teachers or to act as a standalone alternative to taking an AP course. Rather, the platform fills a need that is more often met with unpaid teacher work and extra hours of instruction that are not equally possible in every school environment.
"Our target audience is two-fold. For me it's students but it's also teachers. Teachers are the agents of change in classrooms, and I don't want to replace them, I want to support them," DoAmaral said.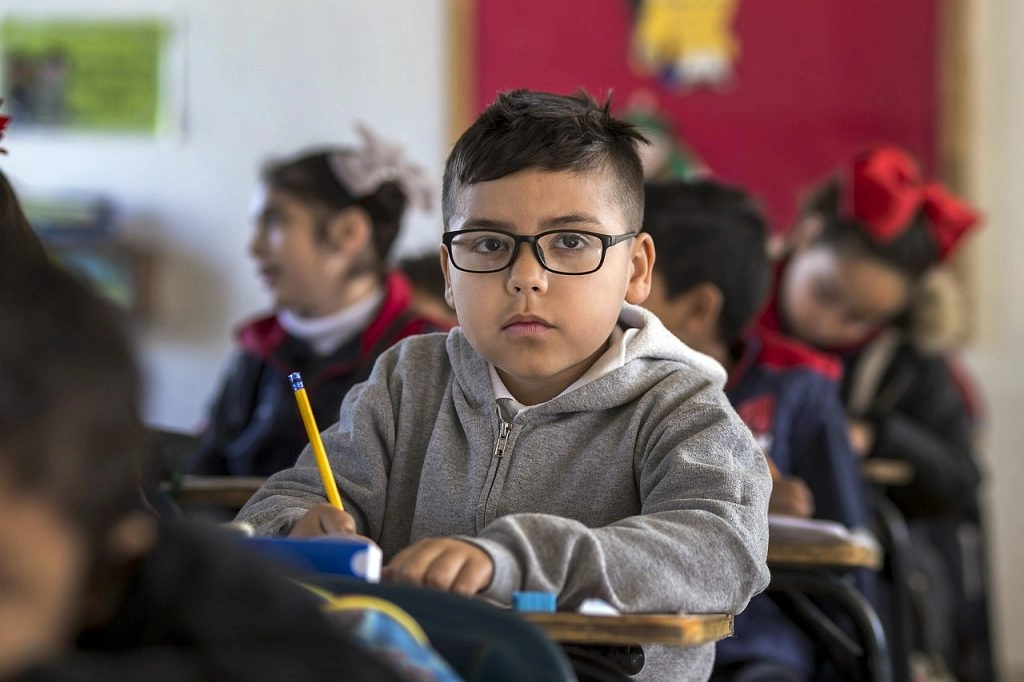 Networking For A Smarter America
Another divide exists for students involving internet access. The "homework gap" is another source of educational inequity resulting from this issue. NEA Today reports that in 2009, roughly 70 percent of teachers assigned homework online and 65 percent of students used the internet at home to complete assignments. Yet, at the time of the report, 5 million households with school-age children did not have high-speed internet access at home.
Kajeet founder Daniel Neal anticipated the digital divide students would one day face far ahead of its time after witnessing a child in Tel Aviv, Israel carrying a primitive children's cell phone, called a Mango phone, in the mid-1990s.
He recalls, "I looked at that and I had three reactions to that Mango phone. One was, 'Wow, someday this will be a supercomputer.' The second reaction was 'Wow, someday every kid is going to have one.' And third, 'Wow, large companies, existing companies won't know how to deal with those first two developments, so it's going to require a special company to figure that out.
"I founded the company for one simple purpose, and that is to make great mobile solutions for kids and all those who love them. Those who love kids include of course parents but also teachers, school administrators, and all kinds of people who support and help our children get their education and grow into their lives."
Twenty years later, Kajeet is helping educators in nearly 800 districts and schools nationwide by providing reliable and safe access to the internet to complete their assignments. The company primarily does this through a safe filtered WiFi hotspot solution called a SmartSpot, and a school bus WiFi system called SmartBus. These tools allow students to access the internet at home or during long bus rides when they would otherwise have to stay late after school or find a library to get online.
"Today it's fair to say that a lot of key components, by no means all, but some key components of our educational curricula and even methods, and certainly resources, have been moved online," explains Neal. "So, if you're not online, you are denied those important elements. If you're denied those important elements, you're going to have a lower probability of success than other students. There is a digital divide in the U.S. and by our estimate, it's about 15 of those 55 million school kids in the US, who do not have reliable, or in many cases, any access to the internet once they're off the campus."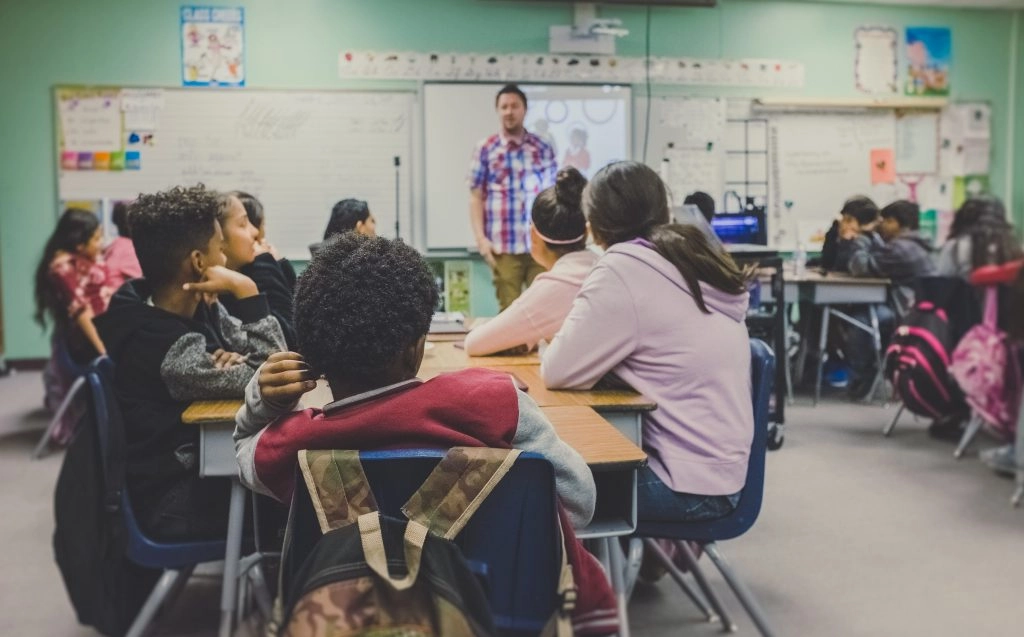 Neal compares today's often-invisible technology divide to the hunger crisis that brought about the need for the National School Lunch Program.
"It has been proven with nutrition. A lot of kids will not admit that they didn't get dinner the night before or breakfast that morning. And they're ashamed of it, they're embarrassed by it on some spectrum," he said. "Some decades ago, schools did not serve meals at all. Now, think about it today, many, I daresay most schools are serving meals, and some schools just plain out and serve meals to everybody because you don't want to single out any kid. There is a bit of a parallel there with technology."
In schools that cannot provide Kajeet solutions to every single student, media centers can loan out SmartSpots for students to borrow on an as-need basis and keep track of them in the same fashion as they do other resources like library books.
Unsurprisingly, the same students that are likely to benefit from Kajeet tools the most are often the same students that lack other resources at home.
"One proxy […] is the free and reduced meals program. Kids who are in free and reduced meals programs are much more likely to not have any or adequate internet connectivity with which to access school resources to get their homework done," Neal said.
Neal feels strongly about the importance of the work Kajeet is doing. "We tend to call it digital equity or a homework gap. I personally believe it's also a civil rights issue" he notes.
As learning in U.S. schools becomes increasingly inseparable from technology, the impact that companies like Fiveable and Kajeet are making offers hope that at least a few of the causes of educational inequity in the U.S. will be eliminated for good.
For the latest news, videos, and podcasts in the Education Technology Industry, be sure to subscribe to our industry publication.
Follow us on social media for the latest updates in B2B!
Twitter – @EdTechMKSL
Facebook – facebook.com/marketscale
LinkedIn – linkedin.com/company/marketscale
Latest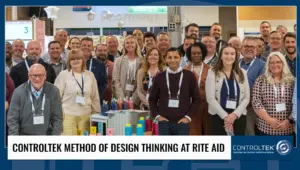 December 4, 2023
The video showcases a dynamic workshop titled "CONTROLTEK Method of Design Thinking at Rite Aid," highlighting the collaborative and innovative efforts between CONTROLTEK and Rite Aid teams. It features scenes of brainstorming, prototype development, and group discussions, emphasizing CONTROLTEK's customer-centric approach to problem-solving and innovation in retail solutions. The workshop demonstrates how cross-functional teams […]
Read More