For Chris Stapleton, Cultural Context Really Matters: What School Could Be in Hawai'i
On this episode of What School Could Be in Hawai'i, host Josh Reppun sits down with Chris Stapleton, who, as you will hear when you listen to this episode, is very passionate about education technology. Chris is the principal at a small campus on the North Shore of the island of Oahu in Hawaiʻi, known as the Asia Pacific International School.
He was an "early adopter," which makes his voice particularly important to any discussion of technology in the classroom. He has "been there and done that" to a considerable extent, which means his insights are valuable as we experience a new wave of technologies, including VR, AI and AR.
He graduated from Wheaton College with a bachelor's degree in elementary education. Before attending Wheaton College, he grew up in a missionary home in the Philippines where he anchored his faith in Jesus Christ. After graduating he received teaching licenses in Illinois and Colorado. After moving to Colorado to teach 6th grade, Chris furthered his education at the University of Colorado. At the university, he studied curriculum and instruction as well as technology, and he graduated with his master's degree after two years.
He taught sixth grade for two years and fifth grade for two years. Since graduating from the University of Colorado, he was invited to become a part of their faculty. Chris has taught educational technology classes at the university as an adjunct professor. He has been an assistant coach to girls' varsity volleyball and boys' club volleyball for four years. In addition, he founded a media club, which has allowed students to practice logo design, animation, audio recording, and movie-making.
Chris believes that student engagement and attentiveness are vital for a successful education. He enjoys fusing technology with education to achieve greater engagement. Chris and his wife love to travel, play games, and build community.
Head here for more episodes of Josh Reppun's What School Could Be in Hawai'i.
For the latest news, videos, and podcasts in the Education Technology Industry, be sure to subscribe to our industry publication.
Follow us on social media for the latest updates in B2B!
Twitter – @MarketScale
Facebook – facebook.com/marketscale
LinkedIn – linkedin.com/company/marketscale
Latest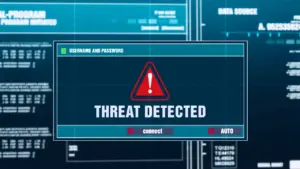 December 8, 2023
To keep up with the growing threats, cybersecurity in healthcare is a high-level priority. The recent ransomware attack on Ardent Health underscores a stark reality for the healthcare industry: cyber threats are a significant and ongoing challenge. Mike Saylor, the CEO of Blackswan Cybersecurity, LLC, sheds light on the complexities of cybersecurity in healthcare. […]
Read More