Leading from Where You Are: Inspiring Change and Influencing Other
Key Points:
Leadership is not about one's position or authority, but rather about inspiring change and influencing others. 

Anyone can be a leader, regardless of their circumstances or location. 

True leadership involves recognizing and valuing the potential in others, and guiding them towards their purpose and value.
Summary: 
Being a leader does not mean dictating what others should do, but instead being an inspiring force for change in their lives. Leadership can be exercised from any position, whether it is leading alongside others or leading from above. The important thing is to recognize that leadership is not dependent on one's location or circumstances, and to lead from wherever you are.
True leadership involves influencing the way people view themselves, their self-worth, and their purpose. It involves inspiring others to see their own potential and value, and helping them grow and develop. Leadership is not about commanding or controlling, but about empowering others and creating positive change.
Regardless of who we are or what surrounds us, we can all exercise leadership by recognizing and utilizing the abilities and resources we possess. It is about making a positive impact in the lives of others and inspiring change, regardless of our position or circumstances. Leadership is a mindset and a way of being that can be practiced by anyone, anywhere.
Latest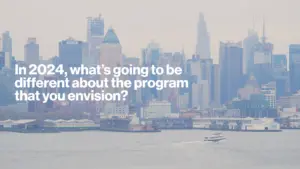 December 1, 2023
In the dynamic telecommunications landscape, Verizon's Partner Network continues to evolve, adapting to new trends and opportunities. For another segment featuring Mark Tina, VP of Indirect Channel Distribution and Channel Chief at Verizon Business Group, he explores exactly what types of significant changes and advancements the Verizon Partner Network will see in 2024. In this […]
Read More