Machine Learning in Today's LMS
On this episode of the EdTech Podcast, Alexia Sanchez, EdTech Director at CYPHER LEARNING USA and Canada, spoke with host James Kent about machine learning in learning management systems (LMS) and how AI plays a significant role in today's LMS.
Sanchez saw a need for flexibility in education through her years of experience in engineering, instructional design, and as an educational instructor. When she received her M.B.A. through an online program, Sanchez realized the benefits of the flexibility and adaptability of such a program and began to pursue a career where she could apply her skills towards that endeavor.
Machine Learning is a subset of AI that focuses on one specific task. Sanchez used the example of how a machine can learn the difference between a car and a van through data gathering. The machine begins to graph the data by size of the vehicles, the number of windows, doors and finds the patterns of what makes up a car versus what makes up a van. Machine Learning builds an algorithm to develop a model and provide an outcome.
"Once we have this model developed," Sanchez said, "we can talk about how we can apply it."
In education, Sanchez said the goal in machine learning is to make education more efficient and provide more engagement for learners. What Sanchez and CYPHER LEARNING aim to do is provide learners the skills to apply the knowledge they gain to the jobs they may want, and even help learners with those career paths, by recommending courses of interest. On the educator side, machine learning in LMS strives to facilitate all of the tasks a teacher has to do so they can focus on more high-value work.
"We need to change the approach of education," said Sanchez, "to make sure we are preparing learners for the next learning stage, or to acquire the skills they will need for the future."
For the latest news, videos, and podcasts in the Education Technology Industry, be sure to subscribe to our industry publication.
Follow us on social media for the latest updates in B2B!
Twitter – @MarketScale
Facebook – facebook.com/marketscale
LinkedIn – linkedin.com/company/marketscale
Latest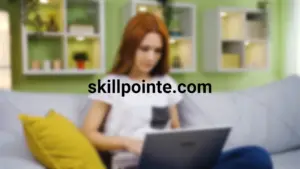 November 30, 2023
Adopting an entrepreneurial mindset is increasingly essential in today's diverse professional world. This approach, emphasizing resilience and innovation, is applicable in various careers, encouraging individuals to see opportunities in challenges and to think beyond conventional methods. SkillPointe recognizes the importance of aligning this entrepreneurial spirit with career aspirations. The organization assists individuals in transforming […]
Read More