MarketScale EdTech 1/22/19: The Legacies of Higher Education and Coding Language
As technology has evolved, have our thoughts on the qualifications and training necessary to enter the workforce changed along with it? Today's podcast takes a look at the potential legacies of two methods of education that have an eye towards the future when it comes to preparing their students.
Coding for the Future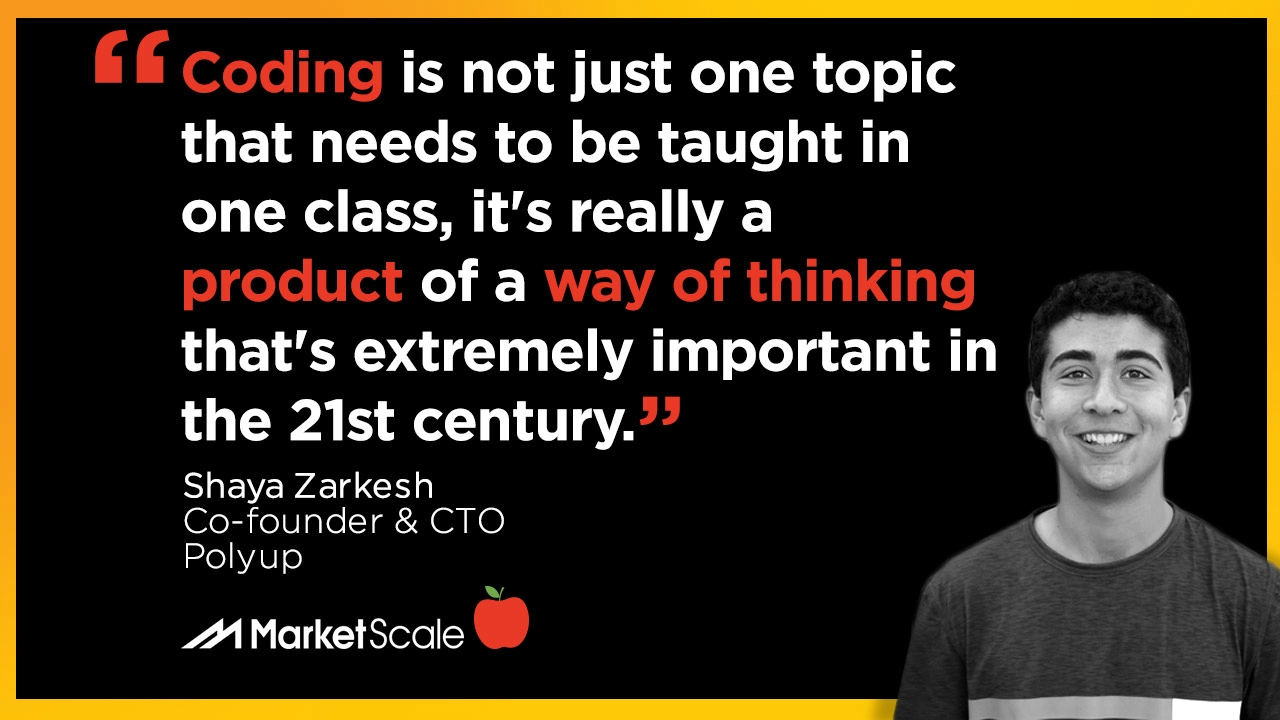 The first feature on this week's episode is a conversation with Shaya Zarkesh, co-founder and CTO of Polyup, a computational thinking playground for students to learn coding through fun, intuitive mathematical problem solving. They're one of many companies trying to make coding education easier for all ages. In today's economy where data and computer science jobs are so highly regarded and paid, it's the perfect time to engage young minds in the possibilities of coding.
"Coding is not just one topic that needs to be taught in one class, it's really a product of a way of thinking that's extremely important in the 21st century," says Zarkesh. What does 2019 hold for the future of coding education? Hear what one of the leading young minds in the industry has to say on this episode of the show.
The Legacy and Future of Higher Education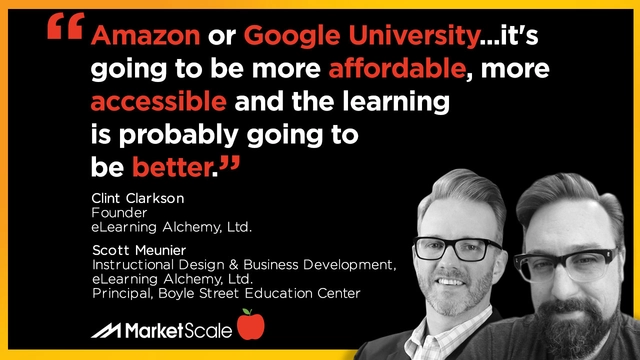 The pathway into the job force has been relatively set in stone for while now. You're supposed to graduate from high school, get your college degree, and enter the workforce. But more and more frequently, people are asking whether or not higher education is properly preparing students to enter the workforce. A bachelors degree is, in essence, the price of admission for higher paying positions in our workforce. But will that always remain? Does a college degree today even hold the same value as it did 20 years ago?
Clint Clarkson and Scott Meunier of eLearning Alchemy join the podcast to help sort through those questions. "There are competing considerations that employers are having with relation to what people can actually demonstrate they can do," says Clarkson. These two have a varied history within the education space and have very pointed thoughts on the subject.
For the latest news, videos, and podcasts in the Education Technology Industry, be sure to subscribe to our industry publication.
Follow us on social media for the latest updates in B2B!
Twitter – @EdTechMKSL
Facebook – facebook.com/marketscale
LinkedIn – linkedin.com/company/marketscale
Latest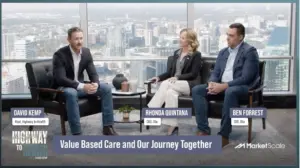 December 7, 2023
As of recent times, the healthcare industry has been progressively shifting towards value-based care, a model that emphasizes patient outcomes over the quantity of services delivered. This transition represents a significant shift that promises to enhance patient experiences and outcomes while controlling healthcare costs. With a growing emphasis on this approach, especially over the […]
Read More