The Best Places for Free Online Courses Right Now
Perhaps you're someone who craves constant learning and upskilling, a regular Hermione Granger who'd happily use a Time-Turner to attend three classes at once. Perhaps you're someone who feels she could benefit from understanding things a little better, even if it's just learning how the hell HTML works. Or maybe you're genuinely looking at a change in career.
Whatever you're after, what more productive way is there to use the precious time that pops up between work, family, friends, binge-watching Drag Race, and self-care, than the noble pursuit of knowledge? Luckily, nerds, there are a whole bunch of reputable online learning platforms dedicated to helping you learn a few new things.
Read the full article at Mashable.
Latest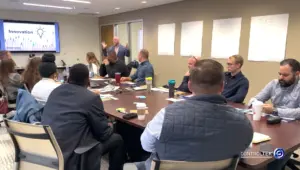 December 4, 2023
The video captures highlights from the CONTROLTEK Design Thinking Workshop specifically tailored for Burlington Stores. It shows interactive sessions, engaging group activities, and innovative brainstorming, emphasizing CONTROLTEK's commitment to developing customized retail solutions in collaboration with the Burlington Stores team.
Read More