Using Data to Accelerate Learning
Online learning is the new normal for everyone, and E-tutors and online classes abound. So what are the key features to a successful online learning portal that will authentically help children reach critical benchmarks? "Voices of E-learning," explores this question with guest Raj Valli, CEO of Thinkster.  Thinksters is an AI-driven tutoring and test prep program designed for K-12. Using a data-driven approach, the supplemental learning platform customizes lessons to each individual student, helping them achieve their learning goals in a hyper-personalized way.
Valli explains Thinkster best using the adage "You can bring a horse to water, but you can't make it drink." For Valli, simply supplying online classes is not enough to ensure quality learning. Thinkster not only brings the children to the classroom, it monitors how well students are absorbing the material and how effectively that knowledge is acquired. By pinpointing specific struggle points, the AI hones in on problem areas. Effectively, Thinkster arms children with the most useful tool heading into the future—learning how they learn.
The Golden Age of online learning is perhaps just beginning to peak and Thinkster heralds in a completely new application for machine learning for a better humanity. Villa envisions a world "where every student can be guaranteed the learning outcome that they deserve to get."


Latest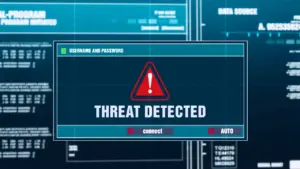 December 8, 2023
To keep up with the growing threats, cybersecurity in healthcare is a high-level priority. The recent ransomware attack on Ardent Health underscores a stark reality for the healthcare industry: cyber threats are a significant and ongoing challenge. Mike Saylor, the CEO of Blackswan Cybersecurity, LLC, sheds light on the complexities of cybersecurity in healthcare. […]
Read More