Web-Based Education Solutions Offer Students a Way to Keep on Track
Online education has become a major part of life during the pandemic. Millions of students around the world have stayed home and participated in newly developed online curriculums, in lieu of crowded classrooms. Furthermore, the growth in this market has been noticed in many verticals of education such as coding, healthcare, group sessions, and even masterclasses by notable individuals from various fields of expertise. "This year upended everything about how we live and work, and people everywhere turned to online learning to help them meet new challenges. We're perfectly positioned to meet these demands and help drive success for individuals, businesses, and governments," said Gregg Coccari, CEO of Udemy, according to a report by Forbes.
Besides the impacts of the pandemic and the social distancing measures implemented by governments, other factors contributing to the growth of the online education market include the increasing internet penetration, coupled with mounting use of mobile devices in emerging economies such as China, India, Malaysia and South Korea. Emerging markets such as these are expected to play a major role in the future development of this new approach to education. And, according to data provided by Valuates Reports, the academic e-learning market size was valued at USD 103.8 Billion in 2019 and is expected to grow CAGR 11.23% by 2025.
Meten EdtechX Education Group Ltd. announced breaking news last week that, "its overseas training services was accredited as the "2020-2021 Most Famous Brand in the International Education Industry" by the Overseas Education Research Center of the China Education Think Tank Alliance, the Development Research Committee of Overseas Education Institutions (DRCOOT) and the National Academic Alliance of International Education Teachers (NAAIET) on Dec 16, 2020.
Overseas training services is a test-oriented ELT product launched by the Company that is mainly designed for students who plan to take international standardized tests, including, but not limited to, IELTS, TOEFL, SAT and ACT. Through intelligent analysis and evaluation system, overseas training services provides systematic teaching, training and comprehensive learning tracking service to students which stimulates students' learning motivation, cultivates students' 5 major habits of studying abroad, and helps students to achieve a solid academic improvement.
In addition to international standard test preparation, overseas training services team also provides overseas study application services for students going to the United Kingdom, the United States, Australia, Canada, and Hong Kong, including providing students with school selection, overseas study and living, and add on value for soft strength.
The Company will optimize and upgrade its current overseas training services to increase the diversity of its services, including, but not limited to, upgrading the products for middle school students, launching career and internship planning services and providing career consulting services which may enable students to overcome difficulties in improving scores, choosing majors and continuing to obtain higher education.
Assuming no resurgence of the COVID-19 pandemic in China, and taking into account recent positive developments relating to COVID-19 vaccines and the continuous recovery of China's economy, the Company expects student enrollment of overseas study application services will gradually return to pre-pandemic levels in the second and the third quarter of 2021. It also targets the gross billing of overseas study application services to reach approximately RMB10 million in 2021, representing about 100% increase compared with 2020."
Latest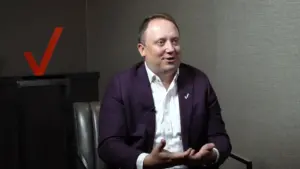 December 1, 2023
For a special episode of The Verizon Partner Network the focus was on the considerable role of partnerships in the Verizon Partner Program and the leaders shared their perspectives on the initiative. Their conversation brought about a lot of thought-providing context on the evolving telecommunications landscape. In today's era, collaboration and integration are key to […]
Read More