While AI's Classroom Functions Are Still Being Spelled Out, Some Use Cases Are Gaining Traction
From grade school to college, AI's classroom functions are still being defined. There are proponents, and there are critics. Some educators see ChatGPT as enabling students to cut corners for the fundamentals of the writing process. Others believe AI can enrich students' lives by helping evaluate assignments to determine which students may benefit the most from individual tutors, including those who can not only help bridge learning gaps but also serve as relevant sources of mentorship, guidance, and inspiration.
Generative AI tools like ChatGPT are proving that they can provide basic frameworks for written content assignments, and can save time on routine and mundane steps. However, when it comes to using it to jump over hurdles that are more fundamental to the writing process, it becomes evident that ChatGPT isn't a panacea. Tenured educators like Forbes contributor Peter Greene see most writing problems as really just being thinking problems, and "thinking problems" are the kinds of problems that generative AI isn't yet designed to solve.
As the debate around AI's classroom functions continue, should educators expect ChatGPT to become a standard classroom technology, and will it be a good fit for tutoring and teaching? Diane Lewis, founder and CEO of personalized tutoring services company Firefly Tutors, shares perspectives on how she sees ChatGPT playing a role in the classroom, and where ChatGPT writing skills are still lacking.
Diane's Thoughts:

"Hi, I'm Diane Lewis, founder and CEO of Firefly Tutors. Like most tools, how we apply the instrument matters. Let's teach students using ChatGPT and other AI tools, and teach integrity, and honesty, so they can build their confidence with technology. This frees their minds to think, discover, and create a better tomorrow for all of us.
ChatGPT does create basic framework to teach good writing skills. What it doesn't do is include the emotional component. Let's face it: Whether it's an engaging book or movie, or any kind of novel, we're compelled to finish it based on how the book or movie makes us feel. Emotional connection, along with the personal expression and passion, determine a good article versus a great article."
Article written by Sonya Young.
Latest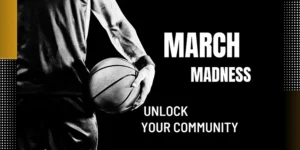 March 31, 2023
Over three weekends every March, America catches a fever. March Madness is back, in full swing, and if the latest ratings are any indicator, fans are watching college basketball like never before. As marketing and sales professionals is there anything that we can learn from marketing like March Madness?    Naturally, brands, marketers, and advertisers […]
Read More