Adapt Energy: A Closer Look at the Adapt Energy System's Design Process
How do you design a perfect product?
Although the idea of perfection is a subjective one, when Troy Morgan and Alex Teague envisioned their ideal Adapt Energy system, they knew they wanted it to be a reliable one above all else.
Morgan and Teague, who are PanTech Design's CEO and COO respectively, then began designing their product with the end in mind.
They realized, for example, that a reliable product is made of reliable parts. As a result, the Adapt Energy system is made up of "all industrial-grade components."
"There's a cost associated with that, but we were willing to add that extra cost to have that reliability," Teague said. "And the solution that we have is made to last probably longer than any of the other components in the whole environment."
"We have more than a hundred systems out there, and we have not had one single component failure – not one," Morgan added. Although he conceded that this will certainly change over time given the sensitive nature of electronics, he maintained that the position that the company is in today is a reflection of the choices that Teague made during the design process.
Another reason for their system's flawless performance can be seen in PanTech's quality control process. The company employs a "double QC" check, where Teague himself conducts one final check of every system before it's shipped out to the end user.
"The person who designed and engineered it is also the one testing it to make sure, before it gets shipped, that it's 100% perfect," Morgan said.
Subscribe to the Adapt Energy podcast on Apple Podcasts and Spotify to explore new ideas in energy automation technology and stay up to date on the latest changes in the industry.
Follow us on social media for the latest updates in B2B!
Twitter – @MarketScale
Facebook – facebook.com/marketscale
LinkedIn – linkedin.com/company/marketscale
Latest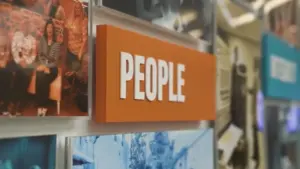 November 29, 2023
At IC System, the language of empathy speaks louder than the transactions of debt collection. In a compelling video feature, IC System's dedicated team casts a spotlight on their unique approach—combining heartfelt empathy with innovative solutions to navigate the often challenging landscape of financial obligations. IC System champions a path of compassion, delving deep […]
Read More