4 Game-Changing Products At Fabtech 2019
FABTECH is North America's largest trade show, bringing together technology, equipment, and insights for the metal applications industry. Providing a convenient 'one-stop-shop' venue where attendees can meet with world-class suppliers, see the latest industry products and developments, discover new solutions, and find the tools to improve productivity and increase profits, FABTECH is the premier event for metal forming, fabricating, welding, and finishing,
And at FABTECH 2019, ARC Specialties will be showcasing four of our latest innovations, offering attendees the chance to see these systems live and in use.
Why FABTECH Matters to the Metals Industry
Co-sponsored by SME, the American Welding Society (AWS), the Fabricators & Manufacturers Association, International (FMA), the Precision Metalforming Association (PMA), and the Chemical Coaters Association International (CCAI), FABTECH is the industry show for any entity that utilizes metal products. Along with a vast exhibition hall, the event has educational sessions and presentations that provide the latest information on what's happening in the industry. Innovations will be shared, new products will be launched, and attendees will take home a wealth of knowledge that can applied in their businesses.
Scheduled for November 11-14 in Chicago, FABTECH will host over 1,700 exhibitors and over 48,000 participants, making it the ideal opportunity for vendors like ARC Specialties to network with and educate end-users on the efficiencies and productivity that can be gained with our products.
Get a Preview of What to Expect from ARC Specialties at FABTECH 2019
ARC Specialties' customers depend on us for the best in automated manufacturing systems and custom equipment for joining, cladding, and other applications. So, at FABTECH, we'll be spotlighting four innovative products.
Surface Finishing Polisher
Robots have been in use for decades to move to fixed positions; however, some applications, such as surface finishing, require force control as well. We'll be demonstrating our new approach to surface finishing at FABTECH, an inventive system which includes multiple components:
The Kuka LBR iiwa is a seven-axis force-controlled collaborative robot (cobot) that incorporates force sensors into each axis with a resolution of less than one pound of force. Combining superior 3M abrasives with Burr King belt sanders and polishing spindles, along with an experienced robot integrator that puts it all together and creates the code, the result is a cell that demonstrates force-controlled polishing on the belt sander slack side and wheel, with final finishing on a disk.
FlexFab™: Flexible Fabrication 3D Robotic Plasma Cutting Cell
ARC collaborated with KUKA, Hypertherm, and RobotMaster to create the FlexFab™: Flexible Fabrication 3D Robotic Plasma Cutting Cell, an integrated system that converts CAD models into a 3D plasma cut steel part, saving time and labor hours via precision control:
First, the RobotMaster CAD/CAM software generates the robot path. Then, cutting parameters are automatically generated based on part thickness via the Hypertherm Process Selection System. And with our proprietary touch work technique, part registration is accomplished before cutting. During the actual cutting, the ARC FlexFab software maintains the optimal torch to part distance, regardless of the torch angle, eliminating the need for a dedicated torch height control axis. And all robot axes use vector torch motion perpendicular to the part—a unique capability essential in the 3D cutting of complex parts. 
AI Pipe Welding System
Considered the most difficult welds to make, ARC Specialties previously declined jobs requiring full-penetration, single-sided, V-butt pipe welds since the joint fitup was never repeatable. A real challenge, these welds have traditionally only been completed by the most skilled human welders. However, labor such as this is depleting, so ARC decided to develop a product that could make these tricky welds, resulting in the Artificial Intelligence Pipe Welding System (AIPW):
Small enough to be portable while still allowing for full freedom of motion for both the laser scanner and welding torch, the AIPW incorporates the six-axis UR5 collaborative robot arm from Universal Robots A/S. Using a 2D laser, the AIPW pre-scans the root opening (gap), then uses the data to generate the robot path and welding parameters. Gap variations are compensated for with changes in oscillation, torch position, travel speed, and welding conditions. The UR5 positions the torch over a tack weld to start the arc, ensuring 100% root weld acceptance. Fill and cap pass programs are optimized to fill the groove using user-selectable weave or stringer bead welding techniques. Then, the AIPW uses the Miller Auto Continuum welding power supply to weld the root with Regulated Metal Deposition (RMD), and switches to pulsed spray for the fill and cap passes. This combination of Gas Metal Arc Welding techniques maximizes welding productivity while producing X-ray-quality, full-penetration pipe welds—all without the need for human labor. 
ARC 5 Infinity: Infinite Rotation Robotic Cladding System
If oil has a Sulphur content of 5%, it's considered sour. Toxic to humans, this biodegradation produces hydrogen sulfide (H2S), generating atomic hydrogen than migrates into the steel matrix, causing sulfide stress cracking—a form of hydrogen embrittlement. The conventional solution has been to clad weld overlay all internal surfaces of valves and pipes with nickel-based alloys low in iron. Enter the ARC 5:
The ARC 5 Infinity is the next generation of ARC Specialties' GTAW Hot Wire Systems, which can be found in hundreds of businesses around the world. While the first systems were simple turntables rotating the part while the welding torch clad the inner surface, as parts became bigger, we opted to leave the part stationary and rotate the torch instead. The ARC 5 combines our infinite rotation head with a Fanuc robot, resulting in a superior design purposely engineered to weld complex parts with intersecting bores.
Experience ARC Innovation at FABTECH
Be sure to visit ARC Specialties at FABTECH in booth B31019 where we'll be demonstrating our Surface Finishing Polisher and Flex Fab 3D Robotic Plasma Cutting System, debuting the AI Pipe Welding System for the first time, and launching the next generation ARC 5. We look forward to seeing you in Chicago and ensuring you have the right equipment for all your metal needs. And if you'd like to learn more about ARC Specialties before the show, visit https://www.arcspecialties.com/about-us/ today.
Latest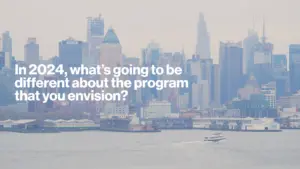 December 1, 2023
In the dynamic telecommunications landscape, Verizon's Partner Network continues to evolve, adapting to new trends and opportunities. For another segment featuring Mark Tina, VP of Indirect Channel Distribution and Channel Chief at Verizon Business Group, he explores exactly what types of significant changes and advancements the Verizon Partner Network will see in 2024. In this […]
Read More