"COOL" IS NOT JUST A FEELING – HEAT CHALLENGES IN THE LOGISTICS SECTOR
Working in the logistics environment comes with its own set of challenges. Fast-moving conveyor belts and equipment emit heat. Peak seasons often require 24-hour operation. Not all warehouses, sortation and fulfillment centers have automated climate control. Everyone deserves to be cool and as temperatures rise, so do the challenges.
It's no secret that excessive heat decreases productivity. Mistakes increase, as the body redirects resources that are normally used to fuel the brain to cool down. OSHA reports that occupational injuries double during the summer. Rest breaks of 15 minutes in an hour of labor when temperatures exceed 85°F and the intake of 4 cups of water per hour are the recommended guidelines to mitigate the heat injury risk and prevent OSHA fines.
High heat and oppressive humidity levels in sortation and fulfillment centers can result also in low morale, increased complaints, absenteeism and turnover.
"Cool" is not just a feeling. It can have dramatic, measurable effects on your bottom line and profits. That's why many companies in the logistics industry are leveraging the innovative cooling power of Breezer Mobile Cooling products. Our evaporative cooling fans will not get people and equipment wet. User controls enable individualized settings for any climate and environment. Our air coolers are storable, portable and require virtually no maintenance. Both, Power Breezer and O2 offer much relief with little effort and best of all, the financial ROI is guaranteed.
Read more at powerbreezer.com
Latest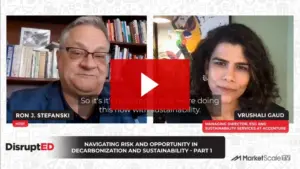 September 26, 2023
The global conversation has shifted dramatically towards decarbonization and sustainability in recent years. With the world experiencing unprecedented levels of disruption, from 5G technology to the challenges of a pandemic, the urgency to address climate change and its implications has never been more palpable. Although most business leaders see the vision of Sustainable Development […]
Read More