For Denmark, Solar is Catching Up With Wind, Yet Still Behind
When the government of Denmark invests in new energy frameworks, they aim to establish a power foundation that will last a decade or more that will provide for a smooth, stable industry. Since 2012, when the last agreement was struck, incentives and tariffs on solar have dried up, making the time ripe for a return to the sun-based renewable platform.
The overall cost of solar has dropped significantly over the past few years, making it far more competitive with the more common wind turbine option. Researchers and government officials met recently to conclude that by the year 2050, around one-tenth of Danish energy should come from the sun. Currently, solar makes up around 3% of energy generated, while wind dominates at a whopping 48%.
Citing concerns about losing key agricultural land, the planners are considering moving toward more roof-based solar panels. Many see the ability to turn urban centers into their own power plant with thousands of interconnected roof-based panels. Despite the fact that solar has exploded across North America, Europe, and Australia, many in the Danish government hesitate to say it's a sure thing. As they develop their next decade's plan, solar will certainly have a role, but wind is still set to play center stage.
Latest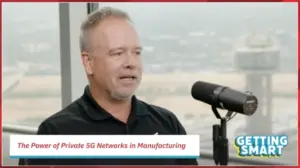 September 25, 2023
The Convergence of 5G and Automation in Manufacturing: A New Industrial Revolution The manufacturing industry stands at an inflection point. Advances in 5G technology and automation are coming together to transform the way products are made, and the role that humans and machines play in this process. Per Treven, Director of Business Development at Ericsson, […]
Read More