Economist Calls Out White House for Inconsistent Energy Rhetoric
Economist Tim Snyder calls out the White House for its inconsistent rhetoric on energy production and costs. As other market forces such as hurricanes and elections bring inconsistency to the industry, Snyder calls for a steady message from President Biden and his administration.
Tim's Thoughts:
There's a lot of confusion coming out of the White House these days as it relates to the rising cost of energy. Here. One day the president's calling for big oil companies to drill and produce more oil. Then he gets mad at the Saudis because they won't increase their production even after we begged.
Then, the President's Press Secretary says this administration's doing all they can to lower the cost of energy, as the president has been asking big oil companies to do their part and drill more. This weekend, however, the president said when responding to a heckler, no more drilling. There is no more drilling.
I haven't formed any new drilling. So which one is it? The mixed messages out of this White House have heightened expectations for tomorrow's midterm elections. We're watching.
Latest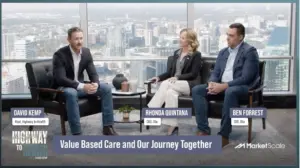 December 7, 2023
As of recent times, the healthcare industry has been progressively shifting towards value-based care, a model that emphasizes patient outcomes over the quantity of services delivered. This transition represents a significant shift that promises to enhance patient experiences and outcomes while controlling healthcare costs. With a growing emphasis on this approach, especially over the […]
Read More