Are Tax Credits The Accelerator for U.S. EV Adoption?
Tax credits are shifting gears in the quest for U.S. EV adoption, playing a pivotal role in incentivizing electric vehicle (EV) production and boosting their adoption in the United States. With new supply chain rules affecting the eligibility for the $7,500 federal EV tax credit, only a select few models initially qualify, such as the Cadillac Lyriq, Chevy Bolt EV, and certain Tesla models. This move aims to reduce the auto industry's reliance on China, which dominates around 70% of the global battery cell supply.
Despite the new restrictions, the majority of EVs sold in the U.S. still make the list, and tax credits for U.S. EV adoption are expected to continue pushing the market forward. More battery factories are set to become operational in eligible countries. Starting in 2024, EVs containing battery minerals sourced from China will be excluded from the tax credit. The impact of these changes on the EV market remains to be seen, but how will this affect the trajectory of U.S. EV adoption? 
Loren McDonald, Analyst at EVAdoption, points out the potential impact on non-US automakers and consumer choices and highlights the challenges in understanding the nuances of the policy.
Loren's Thoughts:
"In the near term, the clean vehicle tax credit will likely not impact how many EVs that automakers produce. However, it is clearly driving non-US automakers to build EV factories in the US so that their EV models will qualify for the tax credit in the coming years and be much more price competitive. 
For consumers, the clean vehicle tax credit is like a Rubik's Cube, and is extremely difficult to line up and understand all the nuances, including why their preferred EV may or may not qualify. Tax credits tend to not drive a significant increase in EV sales in the US but instead enable buyers to opt for a more expensive EV or lower their payments.
And with the new rules greatly limiting. Which vehicles qualify, it may simply shift consumers from buying a non-qualifying EV to one that does qualify for the $7,500 or $3,750 tax credit."
Article written by Azam Saghir
Latest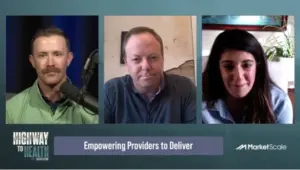 December 6, 2023
The healthcare industry is undergoing a significant transformation, driven by the need to improve patient experiences, access, and outcomes. Amidst this shift, contract lifecycle management (CLM) is emerging as a critical tool for healthcare providers. With the increasing pressure on cost management and compliance, healthcare organizations are seeking solutions that streamline operations and enhance […]
Read More