Will Mass Droughts Mean More Carbon Sequestration Investments?
As the climate crisis escalates, the search for successful mitigation methods escalates as well.
Carbon sequestration is a naturally occurring form of regenerative agriculture that focuses on capturing and storing atmospheric carbon dioxide. This method can help reduce the impact of climate change substantially. However, what do the recent intense droughts mean for carbon sequestration investments?
To answer this question, among others, MarketScale invited Gaia AI's co-founder and CEO, Peter McHale, to share his thoughts on carbon sequestration and the challenges it both faces and presents.
McHale discusses the two most prominent challenges with carbon sequestration and how the application of robotics and AI can address these challenges.
McHale also talks about his experience in being an entrepreneur for a company like Gaia AI. "Finding such problems in carbon sequestration that can be dramatically improved upon with the application of robotics and AI has been really meaningful and fulfilling to me."
Follow us on social media for the latest updates in B2B!
Twitter – @MarketScale
Facebook – facebook.com/marketscale
LinkedIn – linkedin.com/company/marketscale
Latest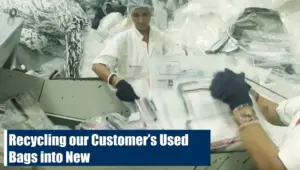 December 6, 2023
This video focuses on EcoLOK4, a groundbreaking product by CONTROLTEK that exemplifies innovation in sustainability. It highlights the process of transforming landfill waste into new deposit bags, with 90% of each bag's material being repurposed trash. This initiative not only reduces waste but also closes the sustainability loop, demonstrating CONTROLTEK's commitment to environmentally friendly […]
Read More