Amazon's Alexa Service Is Coming to Business
Love your Amazon Alexa? What if you could bring Alexa to work with you? At the Amazon Web Services Re:Invent Partner and User Conference in Las Vegas, Amazon has revealed their newest product, in addition to their series of revolutionary home products- The Alexa for Business service.
With the home units surging to popularity in the 2016 Christmas season, Amazon decided to expand to the business sector for office management and boosting the efficiency of daily tasks.
Werner Vogels, Amazon.com's CTO was excited to showcase the ways Alexa for Business could implement this. "We've been thinking if voice is the natural way to interact in your home and home automation, why don't we build something you can use at work as well," He said. "One of the first places we've been working on is making sure Alexa works really well in conference rooms… so you no longer ever have to type in a conference ID. You just say, 'Hey, Alexa: Start the meeting'."
Of the many qualities that Alexa has to offer, it also has the ability to pair with personal devices for streamlined connectivity between work and home. You can learn more about the Alexa for Business on the overview video.
Latest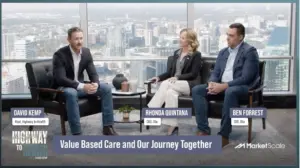 December 7, 2023
As of recent times, the healthcare industry has been progressively shifting towards value-based care, a model that emphasizes patient outcomes over the quantity of services delivered. This transition represents a significant shift that promises to enhance patient experiences and outcomes while controlling healthcare costs. With a growing emphasis on this approach, especially over the […]
Read More