Project Based Learning Webinar Using 3D Tool Tinkercad
Project-based learning (PBL) is fun and effective for both students and teachers, and can support the needs of diverse learners. This approach to learning is also a better way to prepare students for the job environments of tomorrow. According to Edutopia, project-based learning helps students gain the skills necessary to solve highly complex problems and function in a technical, knowledge-based economy.
Tinkercad is a new 3D tool that can help classrooms get more out of a project experience. Now there is a chance to learn more about how to implement this in classrooms.
In a new 45-minute, hands-on webinar, viewers can explore ways Tinkercad can help teach 3D design, printing, electronics, coding and more. This is the second episode in the series Tinkercad Teachers, hosted by Kellyanne Mahoney, National Board Certified Teacher and Curriculum Developer.
For this episode, Mahoney will lead a discussion with experienced practitioners of doing PBL with Tinkercad. Participants will find out how to design project-based units with Tinkercad to foster student innovation, and find out how to increase access for all learners using principles of Universal Design for Learning (UDL). They'll address the standards through interdisciplinary activities and have the opportunity to make something in Tinkercad!
Ready to learn how to rev up student engagement in the classroom? Register today by visiting http://autode.sk/2AGMBDq.
 
Latest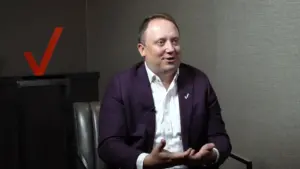 December 1, 2023
For a special episode of The Verizon Partner Network the focus was on the considerable role of partnerships in the Verizon Partner Program and the leaders shared their perspectives on the initiative. Their conversation brought about a lot of thought-providing context on the evolving telecommunications landscape. In today's era, collaboration and integration are key to […]
Read More