Are Supplements "One Size Fits All?"
A survey commissioned by the Council for Responsible Nutrition found that 75% of adults use dietary supplements, which is 10% more than a decade ago. Obviously, each consumer has their own needs, and there is no "one size fits all" solution. That's why the industry is evolving toward greater customization, driven by the needs and wants of each generation, from Baby Boomers to Gen Xers to Millennials.
Shifting Definitions of Sustainability
Trends continually change, and each generation adheres to its unique values, which impacts preferences in diet, social and environmental issues, and sustainability. Most businesses have embraced what is called the three dimensions of sustainability, sometimes called "the three E's" for economy, equity, and ecology. This model assumes that for a company to be sustainable, it must be economically feasible, environmentally dependable, and socially responsible. In contrast, the general population associates other concepts with sustainability, such as social justice, local farming, and organic food production. Nonetheless, sustainability is really the description of a successful attempt to keep the world's population fed. This goal depends on the availability of fertile land, water, nutrients, and an adequate climate.
Clean and Green Millennials
There is a growth in clean eating, driven by Millennials. Emotionally engaged in their physical health, this generation has a more holistic outlook, meaning that they monitor their energy levels, digestion, and overall feeling of well-being to measure their health.
Three Generations: The Triple Threat
The needs of aging Baby Boomers have a tremendous impact on the supplement landscape, and are vital drivers in condition-specific supplement formulas. Millennials, however, tend to focus on personalization and customization, and will likely have the greatest influence on the forward movement of functional foods. In essence, Boomers generate the volume, but Millennials and Gen Z hold the future in their hands.
Age and Social Preference Predict Supplement Needs
With three-quarters of Americans using dietary supplements, a steady increase in use has been observed, indicating a shift toward a more holistic and personalized approach to health. Social preferences, age, and health are all critical indicators of the supplement space. While we know that adults 55 and over make up the volume of the current market, as might be expected, their supplement choices look quite different from that of the Gen Xers that follow them.
While we all have digestive issues that are a nuisance form time to time, the aging digestive system undergoes some serious changes. Inadequate diet and an unhealthy microbiome lays the groundwork for weak digestion and reduced nutrient absorption. What might be surprising though is that Millennials are using probiotics more than the predecesors, Gen X and Baby Boomers. The digestive systems of 20-somethings are probably in great shape, but one of the differentiators of this demographic is that they are concerned with wellness, including fresh and healthy foods. Consumers in their 50's and 60's may turn to probiotics out of necessity, but 18-35 year-olds aim to boost their overall health.
Learn more at https://www.deerland.com/
Latest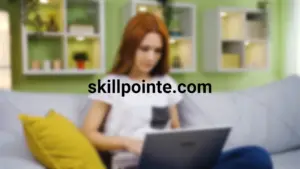 November 30, 2023
Adopting an entrepreneurial mindset is increasingly essential in today's diverse professional world. This approach, emphasizing resilience and innovation, is applicable in various careers, encouraging individuals to see opportunities in challenges and to think beyond conventional methods. SkillPointe recognizes the importance of aligning this entrepreneurial spirit with career aspirations. The organization assists individuals in transforming […]
Read More