The Tech That's Changing Food and Bev
From the floppy disk to the five-terabyte drive, technology has advanced rapidly in the past few years. It is important to utilize the newest technology to keep a business at the forefront, and to take advantage of the latest tools and software. When it comes to the restaurant industry, what are those new essential technologies? Here are three innovations that the saves the hospitality industry time and has made the dining experience much more user-friendly
1. Temp Stick™ – WiFi thermometer
The most important part of the restaurant experience is the food. Restaurants rely heavily on the use of coolers to keep their food at a safe temperature until it is ready to serve to the public.
It is not uncommon for these coolers to fail, many times when no one is present, resulting in spoilage. While there are many WiFi-enabled temperature-monitoring products on the market, the Temp Stick™ by Ideal Sciences™ received a lot of positive feedback and many consistent positives to balance out its drawbacks.
It is a small device that can easily be placed in the environment for monitoring and automatically connects to existing WiFi. The Temp Stick creates charts the recorded temperature and humidity over a desired time period.
It does run on AA batteries, which need to be replaced (lithium ones are needed in extreme temperatures) and it does not connect to 5GHz WiFi, only 2.4GHz. The smallest increment of time between readings is fifteen minutes, a setting that can severely shorten battery life.
After sifting through many devices that require wired connections, require additional hardware, or charge fees to view your own data, Temp Stick™, with its only expense being the price of the unit itself and its required batteries, separated itself as a leading product.
2. Square for Restaurants
An effective and efficient POS system is crucial for any restaurant. Square for Restaurants provides just that. Its iPad compatibility is extremely user-friendly and intuitive. Whether it is being used table-side to take an order, taking advantage of its easy-to-use modifier settings, or at a portable location with its mobility and many optional stand accessories, Square provides for a quick and painless transaction.
For food trucks and stands, the ability to use Square's interface and scan credit cards onsite for transactions makes a server's booth far more versatile than those who can only take cash.
Also, as a POS system, Square gives servers the ability to see typical item modifications, allowing them to easily mark guest's preferences and see trends.
3. Schedulefly
Another crucial part of creating a positive and seamless restaurant experience is the ability to coordinate and communicate employee schedules.
Schedulefly allows restaurant employees to access calendars online or on its mobile site. Although many reviewers have complained about the lack of a Schedulefly app, the mobile site does offer instructions on how to put a Schedulefly icon on a device's home screen.
Employees can see which colleagues are scheduled to work with them on that particular day, and can pick up shifts from their coworkers. The fact that employees can sign up for email or text alerts makes it even easier to make sure that a shift is not missed or overlooked.
Taking advantage of new technologies like these can make a restaurant more efficient, help reduce losses, and assist in making the entire dining experience more user-friendly.
Latest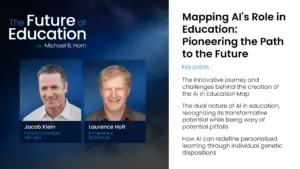 October 2, 2023
Mapping AI's role in education should be a critical step in bringing together innovative technology-based solutions with the expertise of human educators. With rapid advancements in artificial intelligence and an increased reliance on technology-driven educational solutions, the education landscape is on the brink of a significant transformation. AI promises highly personalized learning experiences, efficient administrative […]
Read More