Friday Funday: Restaurants With A View
This Friday, we take a look at some of the most scenic restaurant locations on earth that have spent an unknown fortune providing a world-class dining experience with an incredible view!
Go ahead and live vicariously through these travelers while you are still at your desk on this Friday!
Back on private tour. @GuildofBG have flown. How is this for a restaurant balcony with a view? #PeninsularWar tours. #Dining in style. pic.twitter.com/dMZbTB1bgI

— Campaigns & Culture (@Campaignsand) August 1, 2018
With a view like this and tantalising food creations, how can you say no?@beauconstantia #Chefswarehouse #BeauConstantia #View

📷: Clair Gunn pic.twitter.com/3nEJ8kyKi3

— Chefs Warehouse (@Chefs_Warehouse) August 1, 2018
Newly opened @Manhatta_nyc at @28_liberty provides great food with a fantastic view in #LowerManhattan https://t.co/nPcX8Ypio2 pic.twitter.com/Q8s7e07TPw

— DowntownNYC (@DowntownNYC) July 31, 2018
At Roca every meal is a celebration for the senses. Come let us spoil you with fantastic food and the best view in Mykonos. #RocaCookery2018 #Mykonos #Feast #View #Treat pic.twitter.com/qkzNoAekSQ

— Roca Cookery (@roca_cookery) July 28, 2018
When Thursday's catered lunch is so good, you do a photo shoot with it. Loving this food with a view. 😊♥️😍💃 #foodphotography #cateredfood #bostonblogger #bostonma #instaphoto #foodtography #prettyeats #mediterraneanfood #vegetarianfriendly #ezcat… https://t.co/ojoEKXzP0v pic.twitter.com/RDWza1RYeL

— Marissa (@omgfoodblog) July 26, 2018
https://twitter.com/archpics/status/1003999387146649600
Romantic #restaurants in #Rome, most with killer views. #amore http://t.co/ICx7bad0kk pic.twitter.com/rivcRL4qjH

— Casa Mia Tours (@CasaMiaTours) September 30, 2015
https://twitter.com/FoodsBible/status/821406249761828864
Fine dining food accompanied with a more than fine view #Woolacombe #Devon pic.twitter.com/rcOQ5hVbzS

— The Watersmeet Hotel (@Watersmeethotel) January 25, 2017
After 24 hours of flying & plane food my first stop here in Athens is fresh air with a view, food you can't get on a plane, & bubbles! #wine pic.twitter.com/yC1E4zo2hQ

— The Wine Wankers 🍾🤛🎉🥂 (@winewankers) October 13, 2016
Farewell dinner in NYC, Bill took a new job that takes him back to Maryland. After the drudgery of packing the apartment, a meal at Asiata. pic.twitter.com/TfdRGIDTJe

— Catherine Gallagher (@CGeee) August 4, 2017
Enjoy breakfast on the rim, where you can easily lose track of which era, or even continent you are on at the #Ngorongoro Crater Lodge. pic.twitter.com/T62mzovaLB

— ValentiInternational (@ValentiToday) September 25, 2017
For the latest news, videos, and podcasts in the Food & Beverage Industry, be sure to subscribe to our industry publication.
Follow us on social media for the latest updates in B2B!
Twitter – @FoodMKSL
Facebook – facebook.com/marketscale
LinkedIn – linkedin.com/company/marketscale
Latest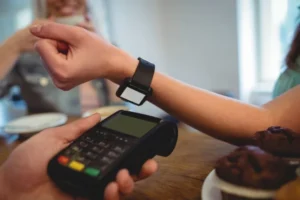 September 23, 2022
Inflation and ongoing concerns of a recession are affecting consumer spending behaviors. And as always, the restaurant industry is a great place to take the temperature of what people are willing to
Read more