How Hotels Can Harness the Power of F&B for a Competitive Edge
The hotel industry has been through a major disruption in the past few years with the launch of Airbnb. To compete and find a competitive advantage over the online marketplace, many hotels are turning to enhancing their food & beverage (F&B) services.
In this guide, you'll learn about four actionable tips to take to harness this power of F&B for a competitive advantage.
So, what is the answer to competing with Airbnb dinner? Well, many travelers take advantage of Airbnb for low-cost accommodations, but they still need to eat. And they've spent billions at restaurants while staying in an Airbnb. As a hotel with F&B experiences, you have a real opportunity to stand out.
How can you elevate the hotel F&B experience?
Leverage F&B's social influence
People love to share their dining experiences on social media, so make this an important part of your strategy. Use social media to show off what your dining experiences have to offer and make it easy to book a hotel stay or restaurant reservation directly from your social media profiles.
Deliver personalized experiences by tapping into technology
You can enhance the guest F&B experience by using technology to capture their preferences, track the details through their stay, and share data across your portfolio. By collecting data on your guests, you'll know what they need every time they stay with you.
Expand your F&B focus
How can you up your F&B game? Consider bringing in a flagship restaurant or notable chef. Remove unnecessary services that don't contribute to the experience. And use data to understand what guests really want in F&B experiences.
Use creative marketing
Inject some creativity into your F&B marketing by offering exclusive packages, offer perks for bookings, host special events, and create segmented campaigns to best target your customers.
Learn more about how to leverage F&B in your hotel and how SevenRooms' technology can help by reading the whitepaper.
Latest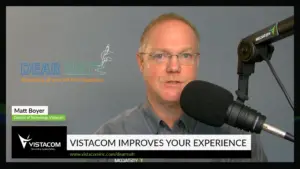 December 11, 2023
In a time when the AV industry supply chain faces unprecedented challenges, understanding its current status and future trajectory is crucial. In this week's segment of "Dear Matt," presented by Vistacom, host Matt Boyer, the Director of Technology at Vistacom, brings his over 30 years of experience in the audiovisual industry to the status […]
Read More