How Impossible Foods Made Science Edible
Impossible Foods began with a scientist.
Dr. Patrick O. Brown, who in 2006 was awarded a Medal of Honor from the American Cancer Society, decided to try his hand at tackling a very different problem: climate change. Brown's new goal was "to make the global food system sustainable."
How would he do that? By replicating the animal-based foods people love, such as meat and dairy products, with plants. In 2011, Impossible Foods was born. The company's food-making process produces less CO2, and requires less water, but the greatest difference is in the amount of square footage needed for growing and raising the feed crop.
While a conventional burger can require anywhere from 83-251 square feet of land, the Impossible Burger requires only 4.5. This means that not only is the burger's production less taxing on resources and less harmful to the environment, it also helps to protect animal populations by avoiding their use as a food source, and also by eliminating the need to raze wildlife habitats to turn them into grazing land.
Of course, the key to any successful product in the consumer-driven food service industry is ultimately reliant on the public actually eating the product.
The key to making its plant-based patty authentic to the taste of ground beef was Impossible Foods' focus on a molecular substance called "heme". Heme is present in animals, but also in plants. This is what "makes meat taste like meat" and provides iron. Taking advantage of this discovery allowed the company to ensure that their burger "handles, sizzles, smells, browns and tastes like beef from cows" even though it is entirely plant-based and contains none of the cholesterol or potential slaughterhouse contaminants.
Impossible Foods is setting out to make a difference in the entire food-service industry. Moving forward, its short-term goal is to make at least 1 million pounds of its product per month at its new facility.
Even as the product has become commercially successful, its long-term goal has remained the same since inception: "eliminating the need for animals as a food production technology by 2035."
This year Impossible Foods' products have officially been served in more than 3,000 restaurants, which is a significant leap from the 40 restaurants they were in a year ago. If the company were to succeed in even replacing 50% of ground beef from cows with their plant-based beef, researchers at Technical University of Denmark found that it would conservatively "spare the atmosphere of at least 45 million metric tons of carbon…save at least 3.2 trillion gallons of water," and "release at least 190,000 square kilometers of land now being used for livestock and the crops they consume."
In Impossible's 2018 Impact Report, Brown states, "until today, the only technology we've known that can turn plants into meat has been animals — but cows, pigs, chicken and fish are terribly inefficient at turning plants into meat. We now know how to make meat better — by making it directly from plants."
Want to try an impossible burger today? Impossible Foods' website offers an interactive map of locations in your area that serve the Impossible Burger, including Marriott Hotels, The Cheesecake Factory, and Disney World Parks and Resorts, as well as 140 White Castle locations that now feature an Impossible Slider option. Burgers are also not the only thing coming out of the test kitchen. Impossible Foods' plant-based meat has also been used by chefs to make "Impossible tacos, pizza, empanadas, Cantonese baos, noodle dishes, kefta, meatballs, nachos, omelets, breakfast sandwiches" and more.
Committing to the creation of a sustainable product, constantly improving the practices used to create that product, giving back to the communities around through food banks, striving to ensure a diverse workforce and creating educational programs all at the same time seems like an insurmountable goal.
This makes it all the more obvious that this company has no fear of the impossible.
Follow us on social media for the latest updates in B2B!
Twitter – @HospitalityMKSL
Facebook – facebook.com/marketscale
LinkedIn – linkedin.com/company/marketscale
Latest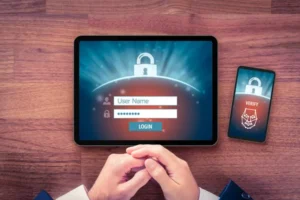 October 3, 2022
KEY POINTS: KEY POINTS: Attacks exploiting multifactor authentication are on the rise. Using MFA fatigue, attackers successfully breached Uber and Okta. Security measures like
Read more