Listen: Cultivating Culture in the Restaurant Biz with Carrie Luxem
On this episode of our Food & Beverage Podcast, we get a chance to speak with Carrie Luxem, the CEO of Restaurant HR Group. We discuss the delicate balance between establishing a culture in a new restaurant venture and allowing that culture to grow as time goes by. We also talk about getting the right players for a restaurant's team and how to transition them become leaders.
Be sure to follow Carrie Luxem on LinkedIn!
For more information on Restaurant HR Group, check out their website.
Latest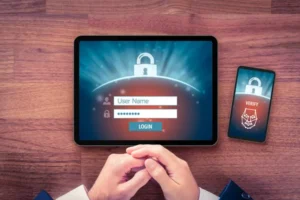 October 3, 2022
KEY POINTS: KEY POINTS: Attacks exploiting multifactor authentication are on the rise. Using MFA fatigue, attackers successfully breached Uber and Okta. Security measures like
Read more