New Avocados prevent "Avocado Hand"
Marks and Spencers, a luxury retailer in the United Kingdom, is doing their part to take the hassle and injury out of avocados. Sourced from Spain, cocktail avocados have thin, edible skin, a creamy texture, and an absence of the stone in the middle. The intention of the design was to quell injuries sustained every year in the kitchen while trying to pit and peel fresh avocado.
This is not the first time the retailer has gone out of their way to bring avocados to their target market. "We've had the mini, the giant, ready sliced and we're now launching the holy grail of avocados – stoneless." Said Charlotte Curtis, a food technology specialist with Marks and Spencer.  "This amazing fruit has been on our radar for a couple of years and we're very excited to have finally been able to get hold of some for our customers to try."[1] "Avocado Hand" is on the rise and some doctors note that they're seeing cases every week, some serious. The NY Times reported that one injury was so severe it caused $20,000 dollars in medical expenses and sustained permanent nerve damage.[2]  The cocktail avocados can be found for a limited time throughout the month of December.
 
Latest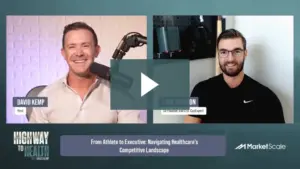 September 28, 2023
Navigating healthcare's competitive landscape requires innovative solutions addressing care quality and affordability. CapExpert is a game-changer in outpatient healthcare. It enhances asset management, ensuring the best care for patients. Luke Johnson, Co-Founder and CEO of CapExpert, spoke with Highway to Health's David Kemp on how CapExpert enhances asset management, bridging visibility gaps and streamlining […]
Read More